Bjonsson - Pixabay • Alper • Unsplash License
Thy National Park (Danish: Nationalpark Thy) is a national park area in Thy, Denmark, opened to the public on 22 August 2008. It is located in Northwest Jutland, along the coast from Hanstholm to Agger Tange and it spans 55 km (34 mi) north to south and 5–12 km (3.1–7.5 mi) east to west. The total area of the national park is 244 km2 (94 square miles).
The dune and heath landscape of Thy was officially selected on 29 June 2007 to be the first national park in Denmark proper (Northeast Greenland National Park was established in 1974).
Nature
The landscape comprise windy coasts and dune systems, either bare, covered by heaths, meadows or plantations, with a great number of conifers. Low-nutrient wet hollows (a kind of bog) also occur, and between this varied coastal landscape, small ponds and lakes can be found. Remains from the Stone Age Littorina Sea are visible here, in the form of occasional limestone cliffs along the coast or further inland.
Drifting Sands
The drifting sands in Thy have plagued the locals for centuries, encroaching on their lands and buildings. But it was not until around the year 1800 that something was done about it and plantings of various grasses and trees was organized. Marram grass and various conifers was the main solution and the dune plantations are here today as living witnesses to the hard struggles against the forces of Nature. The plantations provided not only protection against the unrelenting sand, but also jobs, timber and firewood and with them a whole new fauna could establish in Thy, with red deer and roe deer as the largest animal.
Vegetation
Trees and grasses are not the only vegetation in the dunes though. The sandy dune heaths in Thy National Park are a rare habitat in a European context, and they are to be protected by law, so they have been a major contributory factor in establishing the national park. It is a continuous job trying to preserve them from invading flora. The larger animals are grazing excess vegetation, trees are sometimes uprooted and controlled burning is carried out occasionally, to give the sandy heath a chance. The heath vegetation might look simple to the untrained eye, but is in fact very varied, dominated by common heather, sand sedge, marram grass, the edible black crowberry, bell heather and various lichens. The sandy heaths of Thy attract many birds with some very rare breeders (in Denmark), such as crane and wood sandpiper and they form a habitat for a variety of smaller animals like the natterjack toad and many insects. The wet hollows in between support quite different plants such as bog bilberry, bayberry, marsh gentian, cranberry and a variety of sundew.
Getting there
By car
Route 181 from the south and ferry from Thyborøn to Agger Tange. Route 11 from Oddesund to Thisted has several slip roads towards the west to Nationalpark Thy. Route 26/571 from island Mors towards the west to Stenbjerg.
By train
To Thisted and Hurup. From there various bus connections to the coastal villages.
By bus
To Thisted. Line 888 from Copenhagen and Aarhus to Thisted. X-bus from e.g. Aalborg, Vejle and Viborg. Local lines from Thisted to coastal villages and from Hurup to Agger.
By airplane
From Aalborg or Karup airport.
When to visit
Denmark is a quite cold climate and most of the tourism happens during the summer where the weather is warm. However, there are plenty of other things to do during the other seasons. Winter is often cold and windy. Spring and fall are good options and with a bit of luck you will get a clear sky and comfortable temperatures.
Image gallery of Thy National Park
Alper •
Unsplash License •
Unsplash License •
Alper •
Unsplash License •
Jensbn - CC BY-SA 3.0 •
Ragnar1904 - CC BY-SA 4.0 •
Alper •
Alper •
Alper •
Alper •
Alper •
Sights in Thy National Park
Some national parks contain more than just natural wonders. This list shows you some of the sights that are located in the national park. This includes museums, cathedrals, bridges, dams and much more.
Visitor/Information centres in Thy National Park
Most national parks have an associated visitor centre to help visitors. They are usually open most of the year but some close in the off-season. You will often be able to find information on all the activities in the national park. A visit to the visitor centre is often recommended before venturing into the park.
Hiking trails in Thy National Park
Almost all national parks have some opportunities for hiking. You can see some of the more popular trails here. You should get local information for detailed information on all trails of the national park.
Cabins & Shelters
This section lists some of the cabins and shelters for the national park. They can be great places to stay for the experience or as overnight stays on hikes.
Natural Sights
Most national parks have there own trademarks. This goes for both natural sights and man-made. This section will list any popular sights in nature.
Activities in Thy National Park
This section will list some of the popular activities in the national park. They range from demanding to family type activities.
Wildlife in Thy National Park
These sections shows you some of the characteristic wildlife to the national park.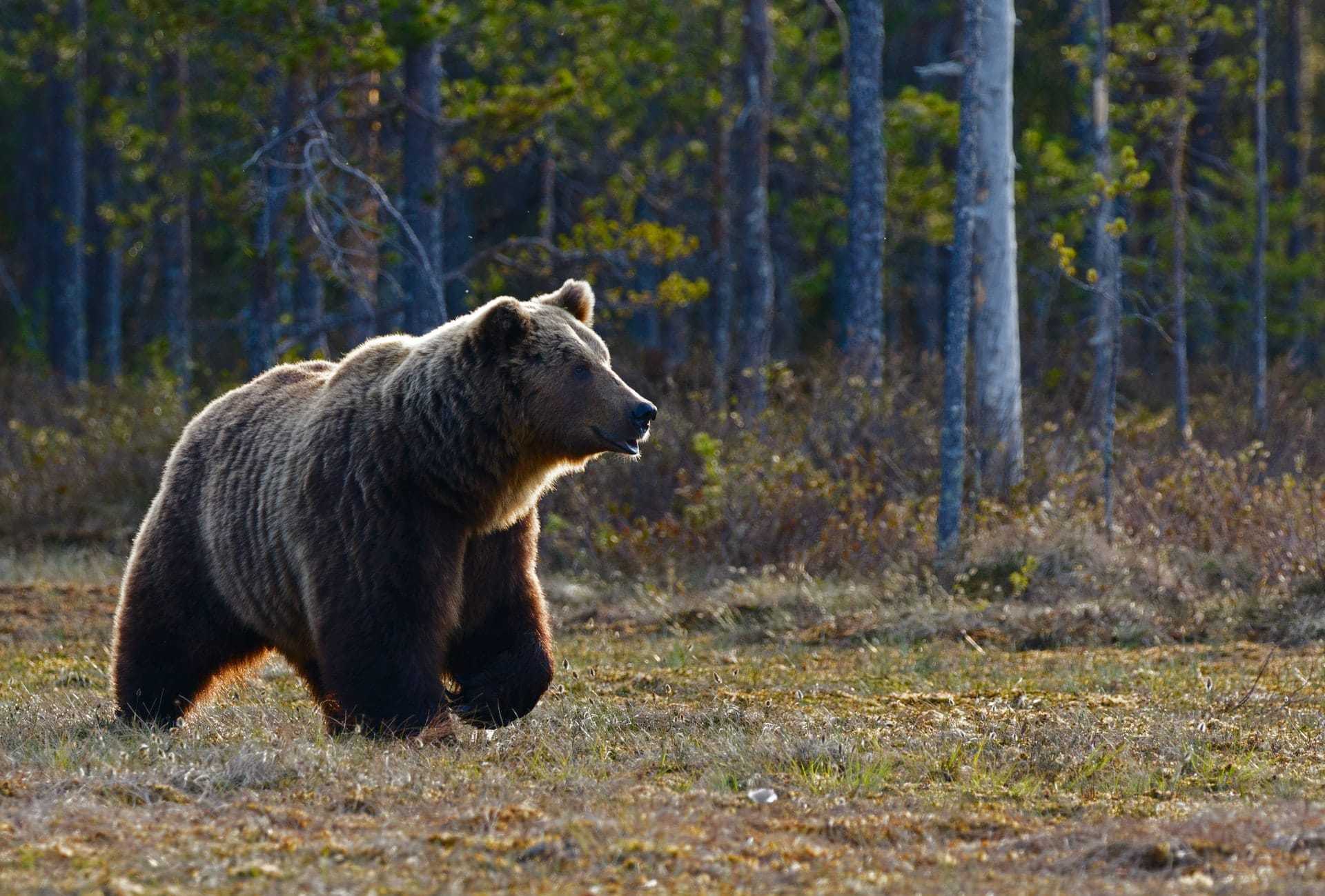 Bears in Thy National Park
No bears in the park
This national park has no bears and you do not need to take precautions.