Men at Sea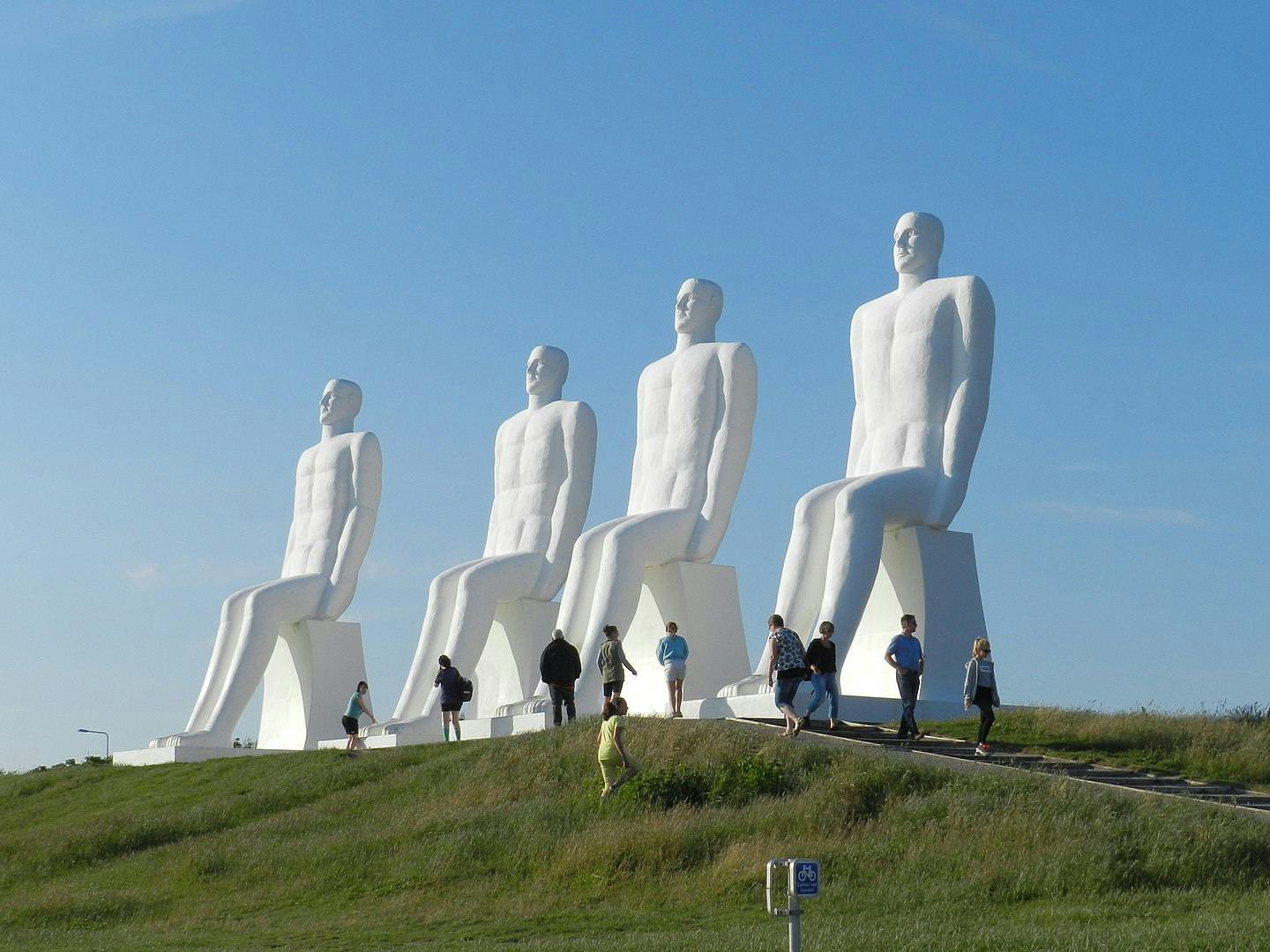 Men at Sea or Man meets the sea (Danish: Mennesket ved Havet) is a 9-metre (30 feet) tall white monument of four seated males, located west of Esbjerg next to Sædding Beach on the southwest coast of Denmark. Located opposite the Fisheries and Maritime Museum, it is one of the area's major tourist attractions, and is a landmark of Esbjerg.
Explore related sights
This park contains more interesting sights. Read more about them here.