Black Sun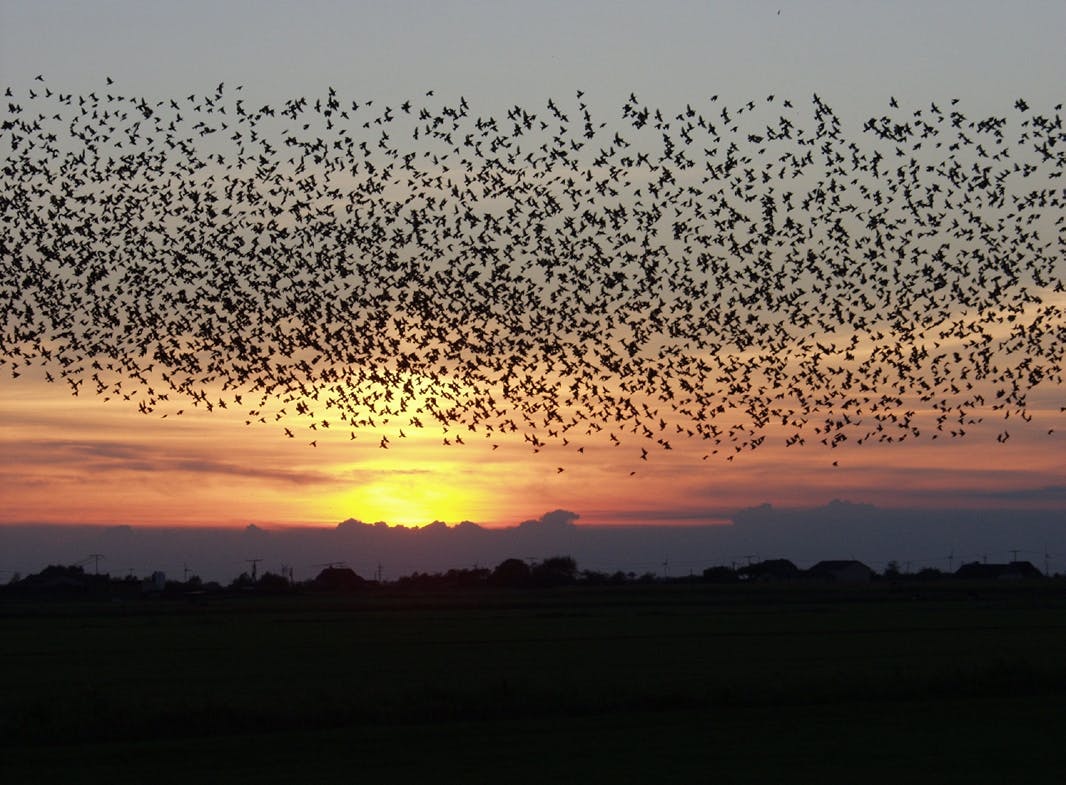 Hundreds of thousands of birds gather when flocks of starlings merge in order to rest in the reed forests of the Wadden Sea. The largest flocks might even completely envelope the low evening sun. This unique phenomenon is called black sun.
Explore related sights
This park contains more interesting sights. Read more about them here.