Unsplash License • Daniel Carbia Cabeza - CC BY 2.0 • Trougnouf - CC BY-SA 4.0
The Parque Nacional de Sierra Nevada (known as the Sierra Nevada National Park in English) is a national park located in the Sierra Nevada within the provinces of Granada and Almería in Andalusia, Spain. It was declared a national park on 14 January 1999. It stretches from the Alpujarra to El Marquesado and the Lecrin Valley, covering a total area of 85,883 hectares, making it the largest national park in Spain until the expansion of the Cabrera Archipelago Maritime-Terrestrial National Park from 10,021 to 90,800 hectares in 2019.
It incorporates the municipalities of Abla, Abrucena, Alboloduy, Alsodux, Bayárcal, Beires, Canjáyar, Fiñana, Fondón, Laujar de Andarax, Nacimiento, Ohanes, Paterna del Río, Rágol, Las Tres Villas, Aldeire, Alpujarra de La Sierra, Bérchules, Bubión, Busquístar, Cáñar, Capileira, Dílar, Dólar, Dúrcal, Ferreira, Güéjar Sierra, Huéneja, Jerez del Marquesado, Juviles, Lanjarón, Lanteira, Lecrín, Lugros, Monachil, Nevada, Nigüelas, Pampaneira, Pórtugos, Soportújar, La Taha, Trevélez, Valor and La Zubia.
Getting there
The closest city with an international airport is Malaga. The drive from Malaga to the national park is approximately 2 hours. You can also drive from Madrid although the drive is a little longer. It will take you around 5 hours.
When to visit
The best for months for being active in the national park is spring and early summer. This includes going mountain biking or summiting the peaks in the park.
Map of Sierra Nevada National Park
Image gallery of Sierra Nevada National Park
Daniel Carbia Cabeza - CC BY 2.0 •
Trougnouf - CC BY-SA 4.0 •
Unsplash License •
Unsplash License •
Unsplash License •
Unsplash License •
Unsplash License •
Visitor/Information centres in Sierra Nevada National Park
Most national parks have an associated visitor centre to help visitors. They are usually open most of the year but some close in the off-season. You will often be able to find information on all the activities in the national park. A visit to the visitor centre is often recommended before venturing into the park.
Cabins & Shelters
This section lists some of the cabins and shelters for the national park. They can be great places to stay for the experience or as overnight stays on hikes.
Mountains in Sierra Nevada National Park
This section will list some of the famous peaks in the national park. Be sure to do proper research before venturing on to the high peaks.
Wildlife in Sierra Nevada National Park
These sections shows you some of the characteristic wildlife to the national park.
Mushroom hunting in Sierra Nevada National Park
The national park is not known for mushroom hunting and it is definitely not an obvious choice for this activity. This does not mean you won't be able to find mushrooms. Most national parks in Europe has mushrooms growing in the wet seasons.
Be sure to read up on the local mushrooms in the area and perhaps go foraging with a local expert. You should always be able to id a mushroom with 100% certainty.
Camping rules in Sierra Nevada National Park
Camping is generally allowed in most places of the national park. However, there are some rules you should follow in the park. Camping in tents is used as a way to stay for the night. You should only pitch your tent a little time and take it down the next morning. You should not stay in the same place for more than one night.
Do not camp near the roads or the existing cabins in the mountains. The same goes for private property. You should also notify the authorities of your intension to camp in the national park.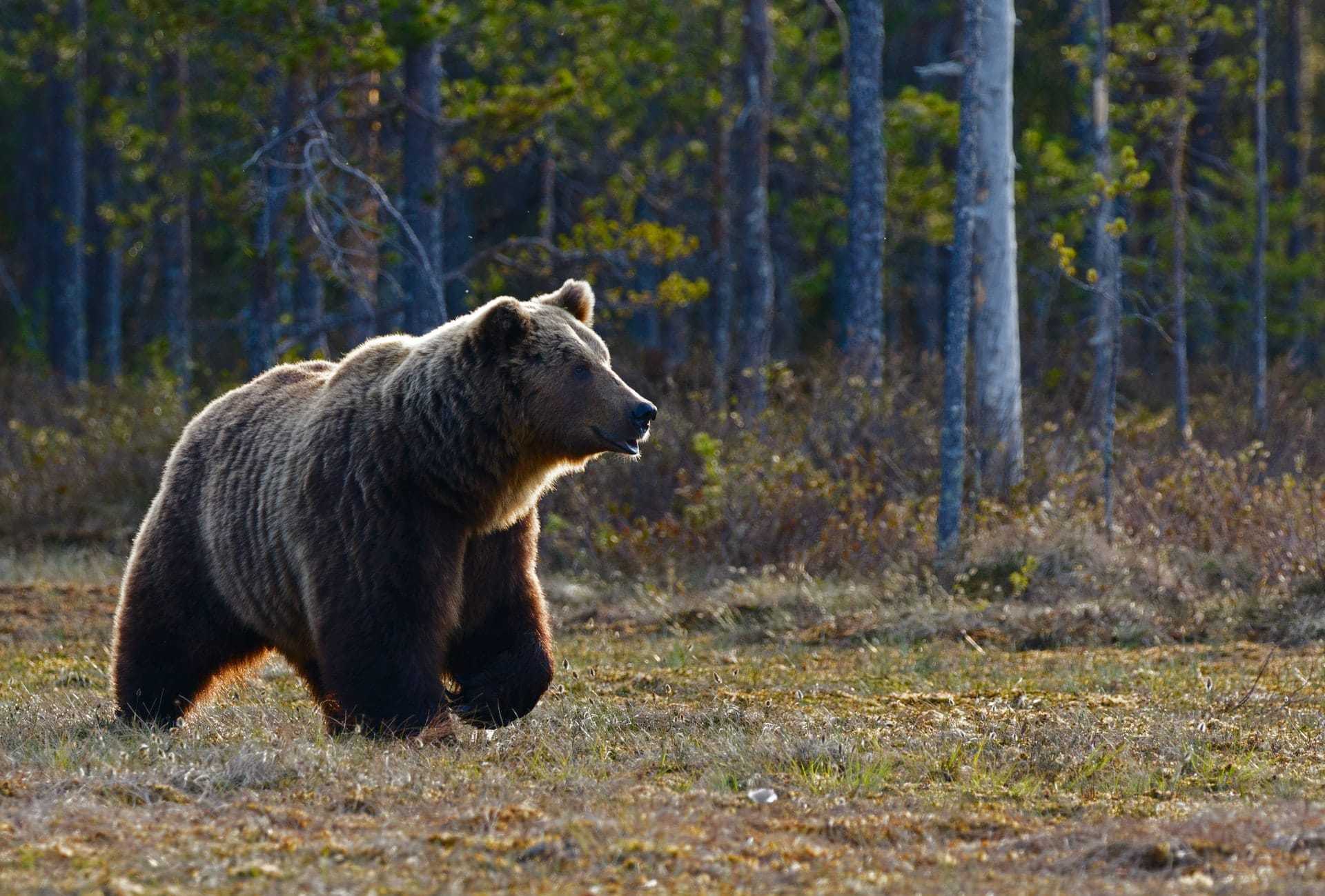 Bears in Sierra Nevada National Park
No bears in the park
This national park has no bears and you do not need to take precautions.