Christophe Badoux - CC BY-SA 3.0 • Christophe Badoux - CC BY-SA 3.0 • Catlemur - CC BY-SA 4.0
Nuuksio National Park is one of Finland's 40 national parks. Established in 1994, the park spreads over an area of forests and lakes in Espoo, Kirkkonummi and Vihti. North-west fromHelsinki, it is the second-closest national park to the capital behind the recently established Sipoonkorpi National Park. The name is derived from the Nuuksio district of Espoo.
Located less than 30 kilometers from downtown Helsinki, the park can easily be reached by public transportation. Bus 245A leaves from Espoon keskus to Nuuksionpää and Kattila during daytime.
Within the park there are eight marked trails for hiking. These trails vary in length and difficulty, being between 1.5 km and 17 km long. In addition, there are 30 km of biking trails and 22 km of horse riding trails. Designated spots for grilling, camping and skiing are scattered across the park.
The Siberian flying squirrel (Pteromys volans) is the emblem of the national park due to their high population density in the park.
Getting there
Nuuksio National Park is one of the easiest national parks to reach in Finland. It's very popular because of its vicinity to Helsinki. The drive from downtown Helsinki is only 40 minutes and you can therefore easily make day trips to the national park. You can also catch public transport. Check the local timetables for bus routes to the park.
When to visit
Nuuksio National Park has something to offer in all seasons, even in winter. The summer is great for hiking and exploring the lakes. The winter can be spend snowshoeing or spending time in a sauna.
Map of Nuuksio National Park
Image gallery of Nuuksio National Park
Christophe Badoux - CC BY-SA 3.0 •
Catlemur - CC BY-SA 4.0 •
Catlemur - CC BY-SA 4.0 •
markow76 - CC BY-SA 2.0 •
JIP- CC BY-SA 4.0 •
Visitor/Information centres in Nuuksio National Park
Most national parks have an associated visitor centre to help visitors. They are usually open most of the year but some close in the off-season. You will often be able to find information on all the activities in the national park. A visit to the visitor centre is often recommended before venturing into the park.
Hiking trails in Nuuksio National Park
Almost all national parks have some opportunities for hiking. You can see some of the more popular trails here. You should get local information for detailed information on all trails of the national park.
Cabins & Shelters
This section lists some of the cabins and shelters for the national park. They can be great places to stay for the experience or as overnight stays on hikes.
Natural Sights
Most national parks have there own trademarks. This goes for both natural sights and man-made. This section will list any popular sights in nature.
Wildlife in Nuuksio National Park
These sections shows you some of the characteristic wildlife to the national park.
Mushroom hunting in Nuuksio National Park
Generally, Scandinavia is quite liberal in terms of rights to forage. In Findland, you have Everyman's Right that allows you to forage and sleep almost anywhere in nature. National parks will sometimes have some restricted areas and you should always check with the local rules before foraging. However, it is allowed in most places in Nuuksio National Park.
There are plenty of arranged hiking trips where a guide can help you hunt for mushrooms.
Camping rules in Nuuksio National Park
Findland has Everyman's Right and it allows you to sleep in almost all places in nature. Even on some private forest property. You should however always check before camping and make sure you are allowed to camp. You can check with local authorities to get some good recommendations for camping sites.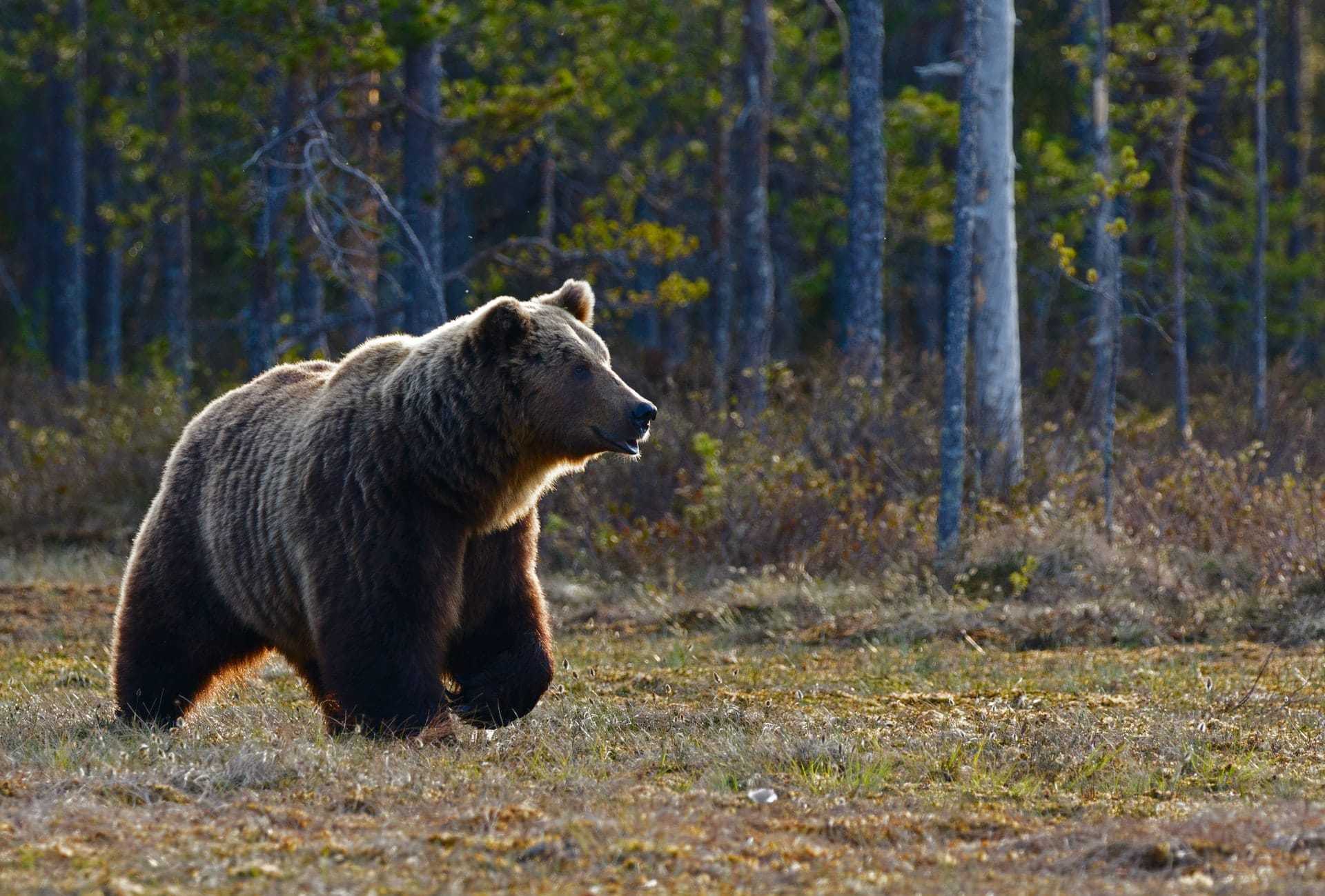 Bears in Nuuksio National Park
Few bears in the park
This national park has bears and you need to take the necessary precautions. It is however unlikely that you will come across a bear.