Olev Mihkelmaa - CC BY-SA 3.0 • Raul6 - CC BY 3.0 • Martin Sillaots - CC BY-SA 2.0
Matsalu National Park (previously Matsalu Nature Reserve, Estonian: Matsalu rahvuspark, often just Matsalu) is a nature reserve and national park situated in Lääne and Pärnu Counties, Estonia. Matsalu National Park spans an area of 486.1 km2 (187.7 sq mi), comprising Matsalu Bay, the Kasari River delta, the village of Matsalu and surrounding areas.
Matsalu Bay is one of the most important wetland bird areas in Europe, due to its prime position on the East Atlantic Flyway. Large numbers of migratory birds use Matsalu as a staging area. Every spring over two million waterfowl pass Matsalu, of which around 1.6 million are long-tailed ducks.
Matsalu National Park is a home for a number of endangered species, many of which are listed in the Estonian IUCN Red List, including the white-tailed eagle of the highest conservation category, a lot of bird species of the second and third protection categories, 22 strongly protected plant species, the natterjack toad, and ten species of mammals of the second conservation category.
Getting there
The closest major city is Tallinn. Estonia is one of the smaller countries in Europe and the distances are fairly short within the country. The drive to Matsalu National Park from Tallinn is only 1 hour and 30 minutes.
When to visit
The park is most famous for the opportunities to do bird watching. There will be birds in every season. The most popular seasons for bird watching is spring and summer. There will be few visitors in the national park during winter as it gets quite cold.
Map of Matsalu National Park
Image gallery of Matsalu National Park
Raul6 - CC BY 3.0 •
Martin Sillaots - CC BY-SA 2.0 •
Aleksander Kaasik - CC BY-SA 3.0 •
Visitor/Information centres in Matsalu National Park
Most national parks have an associated visitor centre to help visitors. They are usually open most of the year but some close in the off-season. You will often be able to find information on all the activities in the national park. A visit to the visitor centre is often recommended before venturing into the park.
Natural Sights
Most national parks have there own trademarks. This goes for both natural sights and man-made. This section will list any popular sights in nature.
Wildlife in Matsalu National Park
These sections shows you some of the characteristic wildlife to the national park.
Mushroom hunting in Matsalu National Park
The national park is not known for good mushroom opportunities. You should be able to find some in the season but mushrooms are usually most frequent in the forests. Make sure you know how to identify mushrooms and make sure you do not forage on private property without permission.
Camping rules in Matsalu National Park
Estonia has Everyman's Right and you can therefore camp in most places in nature. However, you should always get permission before staying on private property. You should also always get permission from the land owner before making a fire.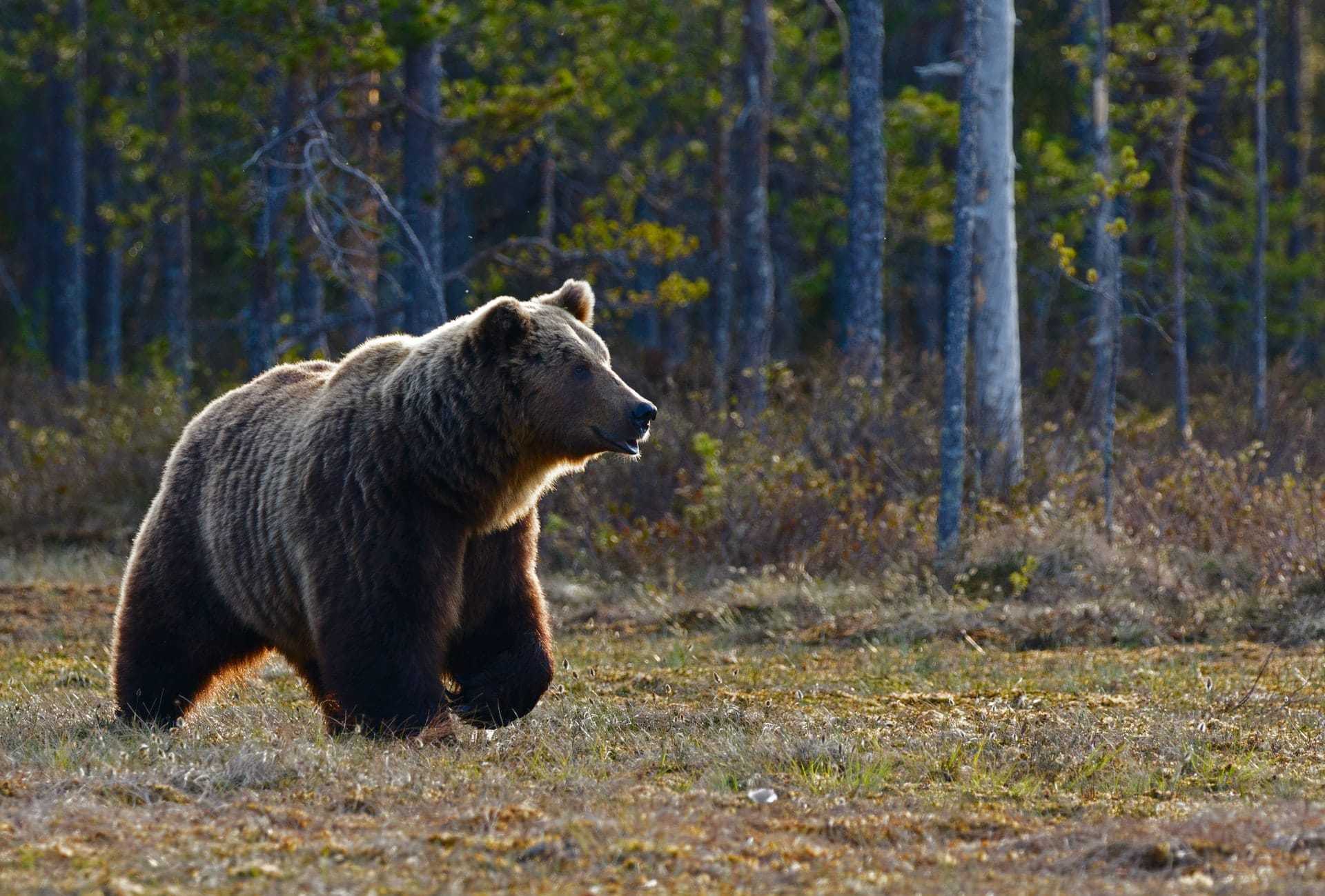 Bears in Matsalu National Park
Few bears in the park
This national park has bears and you need to take the necessary precautions. It is however unlikely that you will come across a bear.