Karie Kuiper - CC BY-SA 4.0 • Youngbillyhappy - CC BY-SA 3.0 • Gordon Hatton - CC BY-SA 2.0
Wild Nephin (Irish:Néifinn Fhiáin) is a national park in northwest County Mayo, Ireland. It includes much of the Nephin Beg Mountains and one of the largest expanses of peatland in Europe, consisting of 150 square kilometres of Atlantic blanket bog.
It is a unique habitat with a diverse flora and fauna. It was established as Ballycroy National Park in 1998, then expanded and re-named in 2018, with plans to re-wild the area. Wild Nephin includes the most remote point of land on the Irish mainland.
The park is a candidate Special Area of Conservation (cSAC) as part of a site known as the Owenduff/Nephin Complex. It is also a Special Protection Area and part of the Natura 2000network.
Getting there
The best way to reach the national park is by car. The drive from Dublin is around 4 hours. You can fly to Dublin from most international airports in Europe.
When to visit
The most popular seasons in the national park are spring, summer and fall. Winter gets cold and you therefore be properly prepared if you are visiting during this season.
Map of Wild Nephin National Park
Image gallery of Wild Nephin National Park
Youngbillyhappy - CC BY-SA 3.0 •
Gordon Hatton - CC BY-SA 2.0 •
Visitor/Information centres in Wild Nephin National Park
Most national parks have an associated visitor centre to help visitors. They are usually open most of the year but some close in the off-season. You will often be able to find information on all the activities in the national park. A visit to the visitor centre is often recommended before venturing into the park.
Wildlife in Wild Nephin National Park
These sections shows you some of the characteristic wildlife to the national park.
Mushroom hunting in Wild Nephin National Park
The national park region is not a popular spot for mushroom hunting. The primary habitats are grasslands and bogs. You will find mushrooms growing but it is usually not the popular edible mushrooms.
Camping rules in Wild Nephin National Park
Wild camping is allowed in much of Ireland. This is especially true for some of the areas with national parks. You should of course always make sure you have the right to camp at your designated spot. Make sure to remember the general rules for camping and leave nothing behind.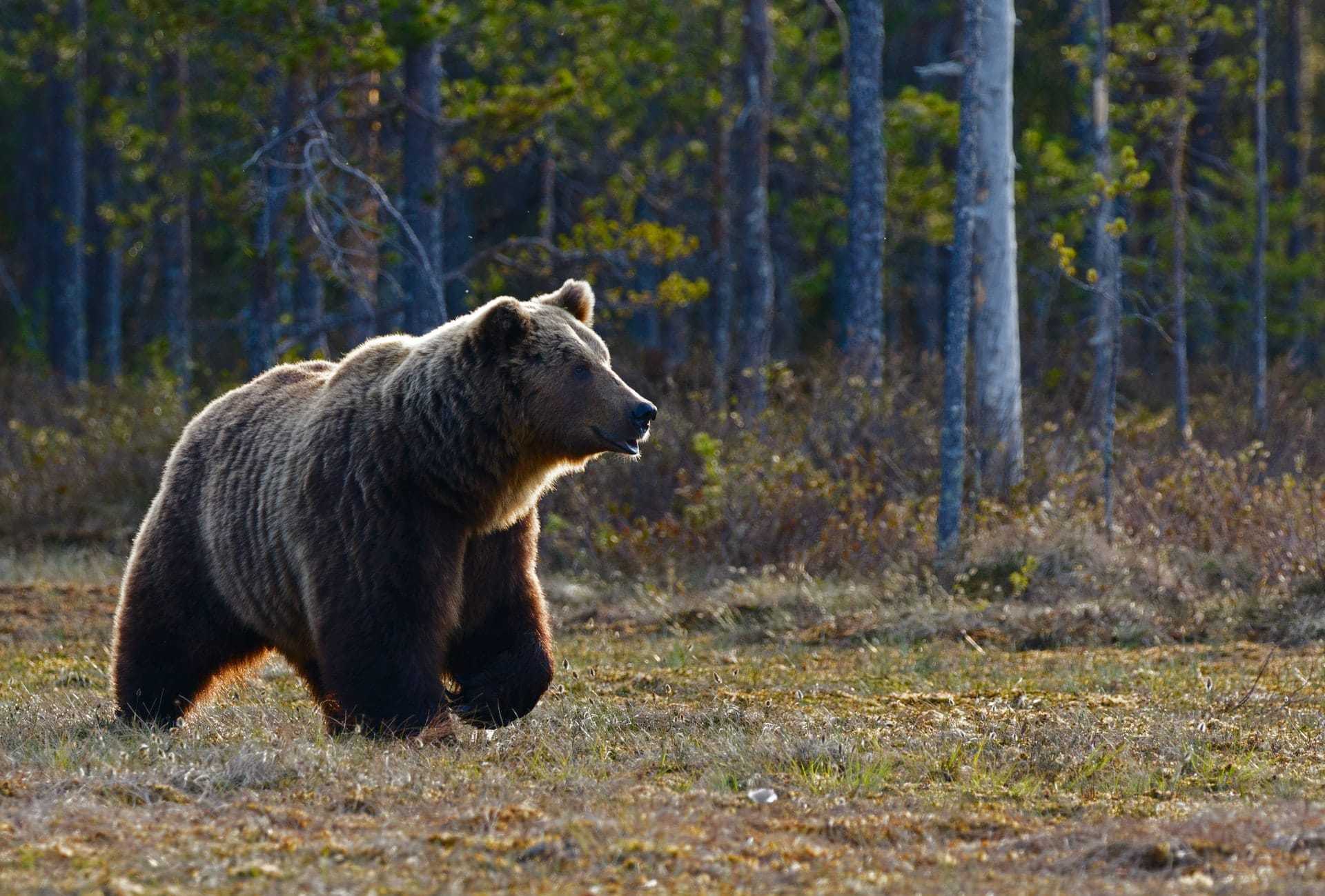 Bears in Wild Nephin National Park
No bears in the park
This national park has no bears and you do not need to take precautions.