Agios Dionysios Monastery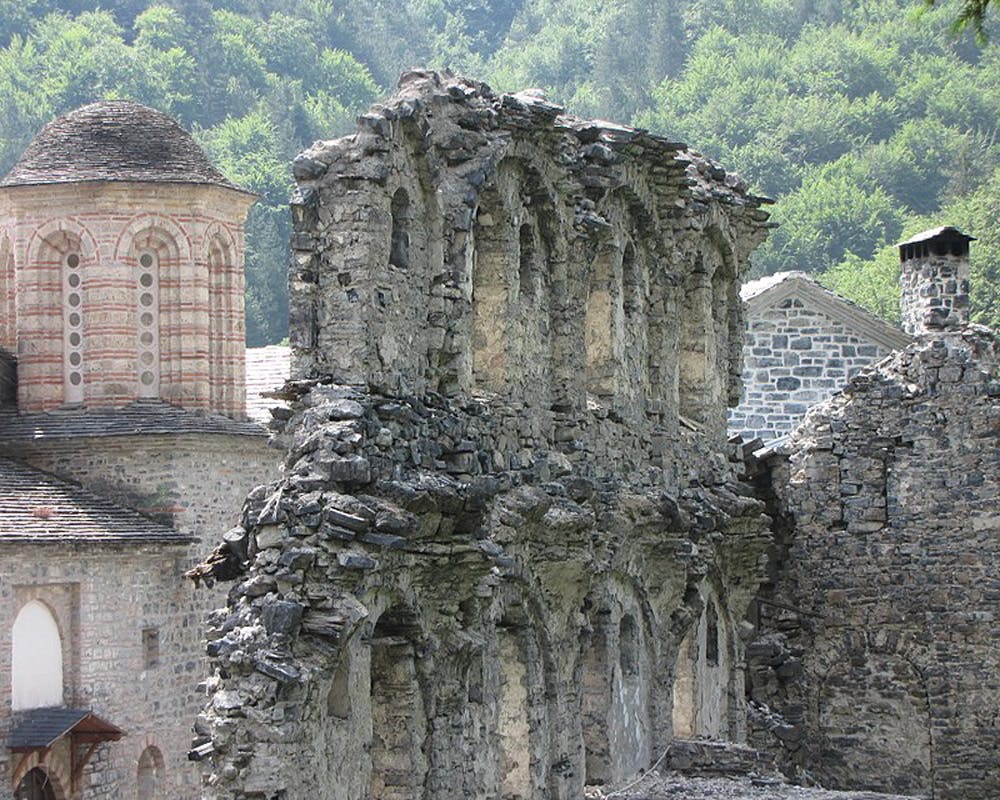 The Monastery of Agios Dionysios in Olympus is a Greek Orthodox monastery on the slopes of Mount Olympus, the most important monastery in the Pieria Prefecture. It is located at the Enipeas ravine at an altitude of 850 m (40.094°N 22.429°E) The original monastery, established in 1542, was destroyed by the Germans in 1943. A new monastery was established at a distance of some 5 km to the northeast of the old one, closer to the town of Litochoro. (40.118°N 22.484°E) . The Agios Dionysios Monastery is a stavropegic monastery, subordinated directly to the Patriarch of Constantinople.
Map of Agios Dionysios Monastery
Explore related sights
This park contains more interesting sights. Read more about them here.