Mount Olympus National Park
Adbar - CC BY-SA 4.0 • Stolbovsky - CC BY-SA 3.0 • Cristo Vlahos - Attribution
Mount Olympus is the highest mountain in Greece. It is part of the Olympus massif near the Gulf of Thérmai (Modern Greek: Thermaïkós) of the Aegean Sea, located in the Olympus Range on the border between Thessaly and Macedonia, between the regional units of Pieria and Larissa, about 80 km (50 mi) southwest from Thessaloniki. Mount Olympus has 52 peaks and deep gorges. The highest peak, Mytikas (Μύτικας Mýtikas), meaning "nose", rises to 2,917 metres (9,570 ft). It is one of the highest peaks in Europe in terms of topographic prominence.
Olympus is notable in Greek mythology as the home of the Greek gods, on Mytikas peak. It is also noted for its exceptional biodiversity and rich flora. It has been a National Park, the first in Greece, since 1938. It is also a World Biosphere Reserve.
Every year, thousands of visitors admire its fauna and flora, tour its slopes, and climb its peaks. Organized mountain refuges and various mountaineering and climbing routes are available. The usual starting point for climbing Olympus is the town of Litochoro, on the eastern foothills of the mountain, 100 km (62 mi) from Thessaloniki.
Getting there
The closest big city is Thessaloniki. It only takes around 1 hour and 30 minutes to drive from there. This is therefore the best starting point to visiting the national park. Athens is further away and would require a 6 hour drive.
When to visit
The best time to visit Olympic National Park is July through August, when temperatures are usually warm, most roads and facilities are open, and a full range of programs are available.
Map of Mount Olympus National Park
Image gallery of Mount Olympus National Park
Stolbovsky - CC BY-SA 3.0 •
Cristo Vlahos - Attribution •
Cristo Vlahos - CC BY-SA 4.0 •
Juergen-Olymp - CC BY-SA 4.0 •
Sights in Mount Olympus National Park
Some national parks contain more than just natural wonders. This list shows you some of the sights that are located in the national park. This includes museums, cathedrals, bridges, dams and much more.
Visitor/Information centres in Mount Olympus National Park
Most national parks have an associated visitor centre to help visitors. They are usually open most of the year but some close in the off-season. You will often be able to find information on all the activities in the national park. A visit to the visitor centre is often recommended before venturing into the park.
Hiking trails in Mount Olympus National Park
Almost all national parks have some opportunities for hiking. You can see some of the more popular trails here. You should get local information for detailed information on all trails of the national park.
Cabins & Shelters
This section lists some of the cabins and shelters for the national park. They can be great places to stay for the experience or as overnight stays on hikes.
Mountains in Mount Olympus National Park
This section will list some of the famous peaks in the national park. Be sure to do proper research before venturing on to the high peaks.
Wildlife in Mount Olympus National Park
These sections shows you some of the characteristic wildlife to the national park.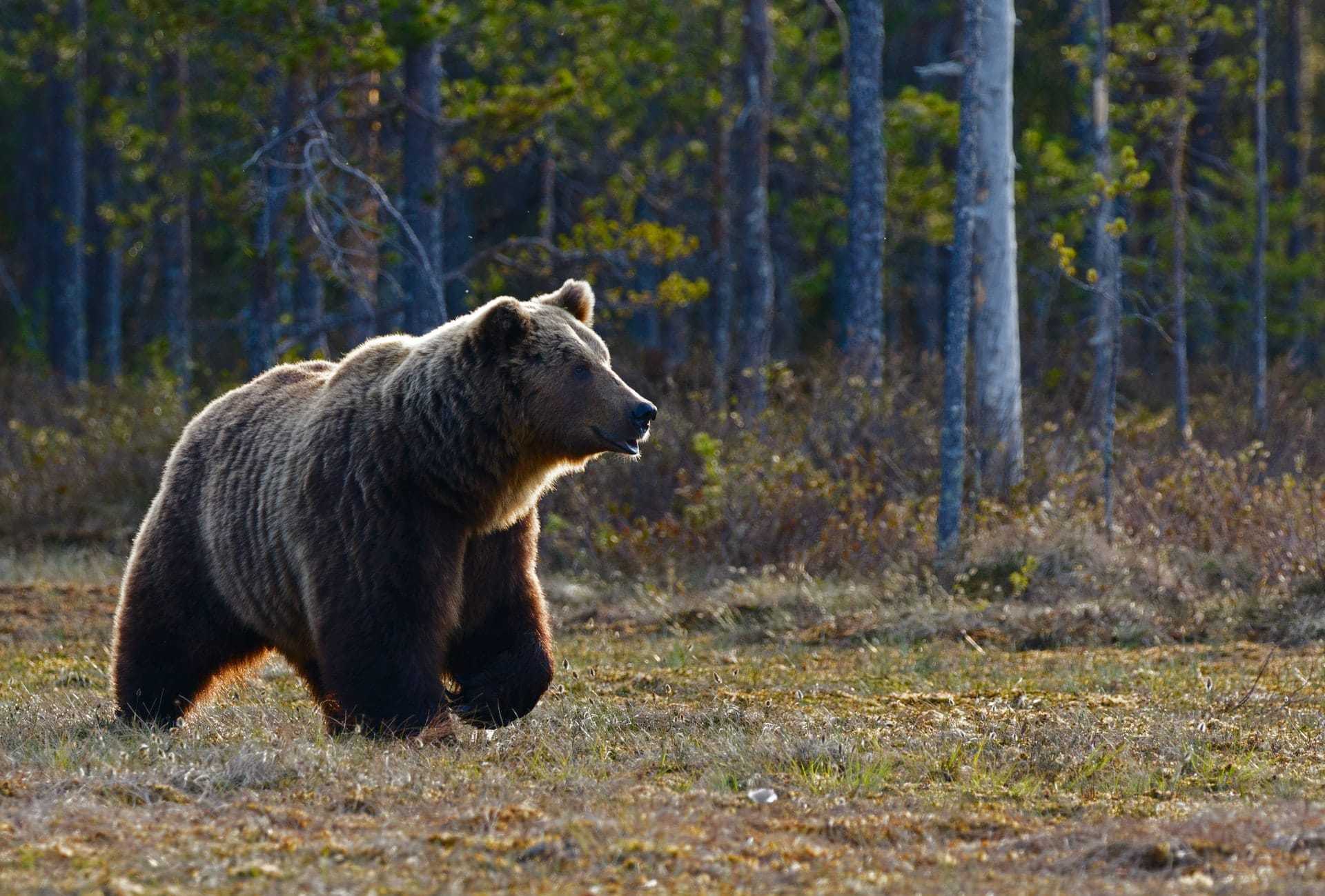 Bears in Mount Olympus National Park
Bears in the park
This national park has bears and you need to take the necessary precautions. Read the article on bears and seek information from local park authorities.