XeresNelro - CC BY-SA 4.0 • Philip Pötsch - CC BY 4.0 • Nicolas Raymond - CC BY 2.0
Killarney National Park, near the town of Killarney, County Kerry, was the first national park in Ireland, created when the Muckross Estate was donated to the Irish Free State in 1932. The park has since been substantially expanded and encompasses over 102.89 km2 (25,425 acres) of diverse ecology, including the Lakes of Killarney, oak and yew woodlands of international importance, and mountain peaks. 
It has the only red deer herd on mainland Ireland and the most extensive covering of native forest remaining in Ireland. The park is of high ecological value because of the quality, diversity, and extensiveness of many of its habitats and the wide variety of species that they accommodate, some of which are rare. The park was designated a UNESCO Biosphere Reserve in 1981. The park forms part of a Special Area of Conservation.
Killarney National Park is in southwest Ireland close to the island's most westerly point. The Lakes of Killarney and the Mangerton, Torc, Shehy and Purple Mountains are in the park. Altitudes in the park range from 22 metres (72 ft) to 842 metres (2,762 ft). A major geological boundary between Devonian Old Red Sandstone and Carboniferous limestone lies in the park. The underlying geology of the majority of the park is sandstone, with the limestone pavements occurring on the low eastern shore of Lough Leane.
Lough Leane is the largest of the Killarney lakes and contains over 30 islands. Some visitors avail of boat trips to Innisfallen, one of the larger islands on Lough Leane.
Getting there
Killarney National Park is located in the South west of Ireland in Co. Kerry. Apart from Dublin you can often catch a flight to Cork and go to the national park from there. The easiest way is definitely to rent a car as public transport is not easy.
When to visit
Apart from winter, the other seasons are quite popular with visitors. Summer is the most popular time to visit the national park. However, some say it's even more beautiful during spring and autumn.
Map of Killarney National Park
Image gallery of Killarney National Park
Philip Pötsch - CC BY 4.0 •
Nicolas Raymond - CC BY 2.0 •
Graham Horn - CC BY-SA 2.0 •
Giorgio Galeotti - CC BY 3.0 •
psyberartist - CC BY 2.0 •
Sights in Killarney National Park
Some national parks contain more than just natural wonders. This list shows you some of the sights that are located in the national park. This includes museums, cathedrals, bridges, dams and much more.
Visitor/Information centres in Killarney National Park
Most national parks have an associated visitor centre to help visitors. They are usually open most of the year but some close in the off-season. You will often be able to find information on all the activities in the national park. A visit to the visitor centre is often recommended before venturing into the park.
Natural Sights
Most national parks have there own trademarks. This goes for both natural sights and man-made. This section will list any popular sights in nature.
Wildlife in Killarney National Park
These sections shows you some of the characteristic wildlife to the national park.
Mushroom hunting in Killarney National Park
The national park is not generally known for mushroom hunting. You will be able to find some of the good edible mushrooms in the forest during late summer and autumn. Make sure to check with local authorities if you can forage in the area you are planning to.
Camping rules in Killarney National Park
Wild camping is allowed in much of Ireland. This is especially true for some of the areas with national parks. You should of course always make sure you have the right to camp at your designated spot. Make sure to remember the general rules for camping and leave nothing behind.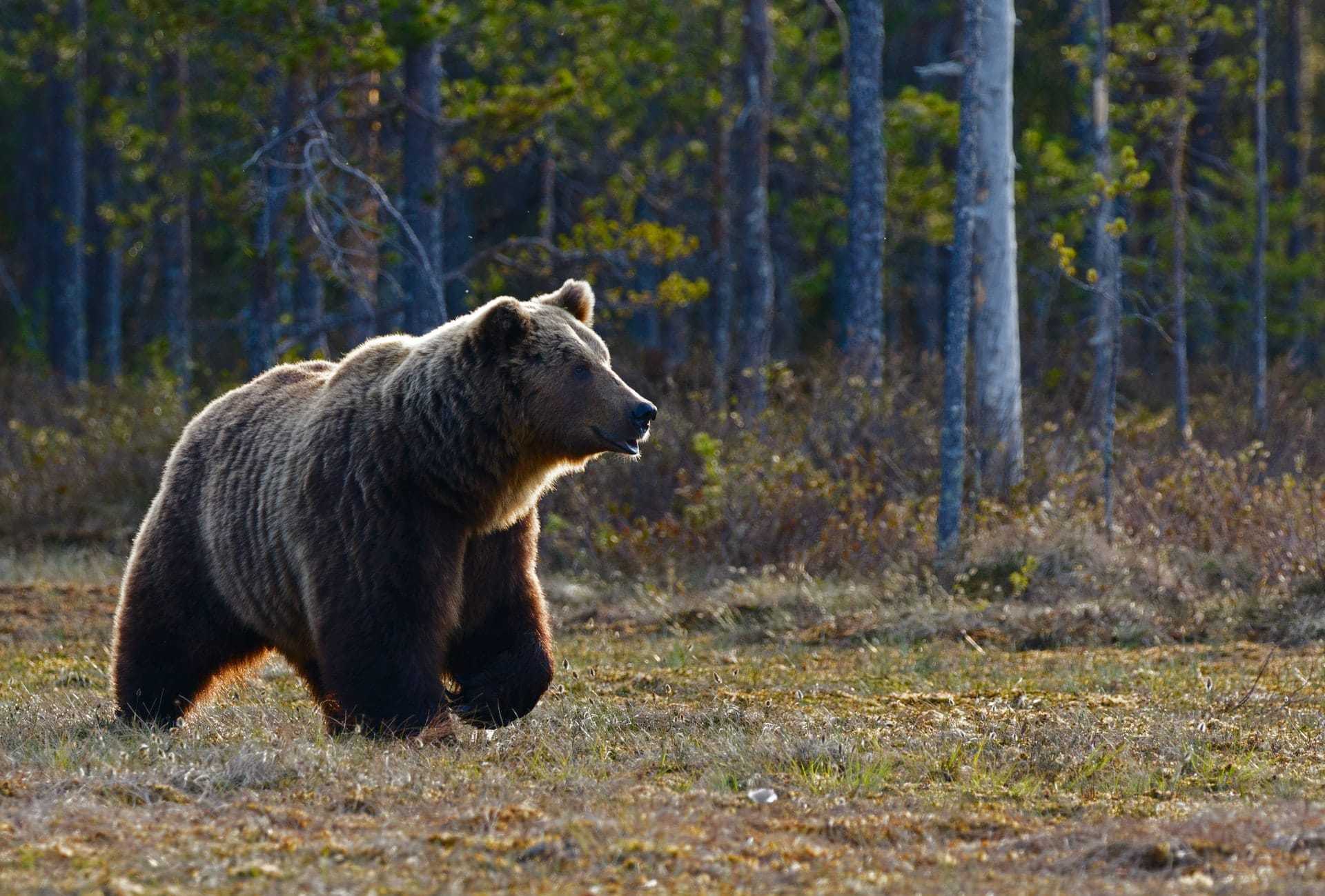 Bears in Killarney National Park
No bears in the park
This national park has no bears and you do not need to take precautions.