Kröller-Müller Museum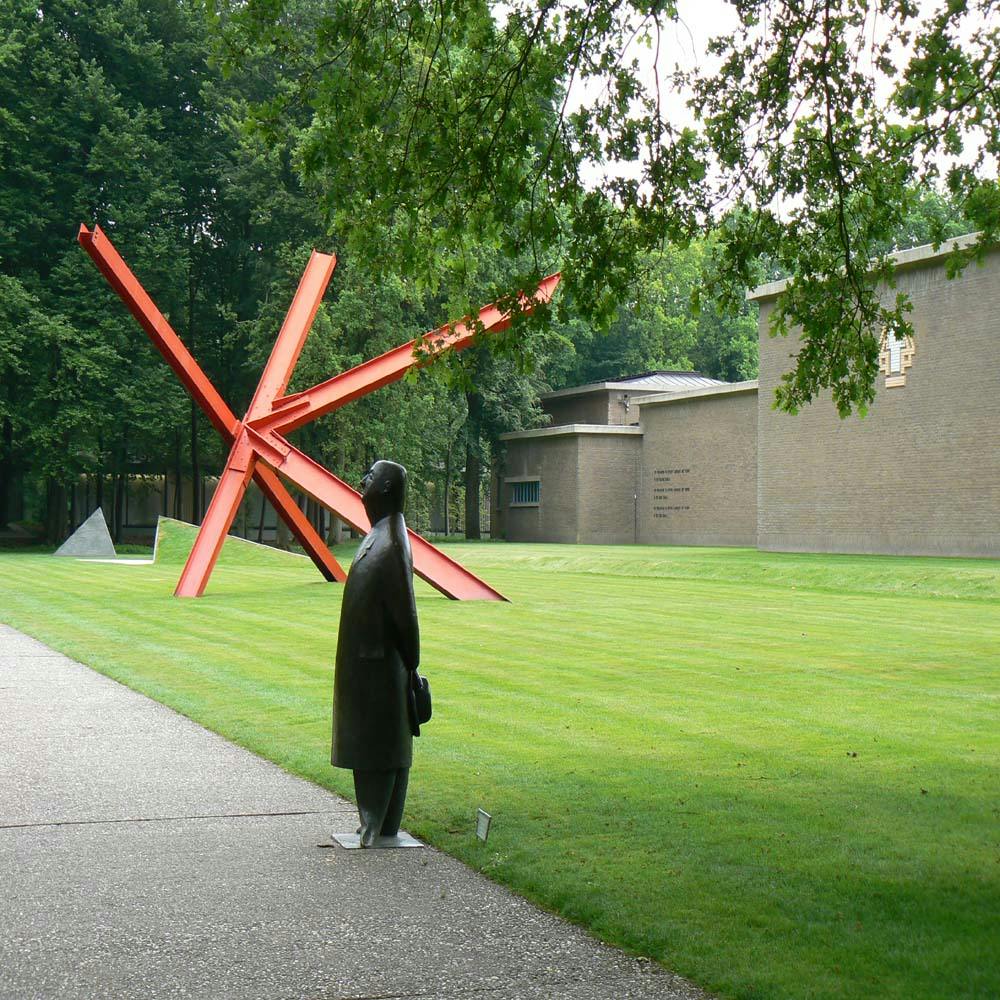 The Kröller-Müller Museum (Dutch pronunciation) is a nationalart museum and sculpture garden, located in the Hoge Veluwe National Park in Otterlo in theNetherlands. The museum, founded by art collector Helene Kröller-Müller within the extensive grounds of her and her husband's former estate (now the national park), opened in 1938. It has the second-largest collection of paintings by Vincent van Gogh, after the Van Gogh Museum. The museum had 380,000 visitors in 2015.
Map of Kröller-Müller Museum
Explore related sights
This park contains more interesting sights. Read more about them here.