Ticketautomat - CC BY-SA 2.5 • Gaoithe - CC BY-SA 4.0 • Ticketautomat - CC BY-SA 2.5
Wicklow Mountains National Park is a 220-square-kilometre (54,000-acre) protected area in Ireland, one of six national parks in the country. The park stretches through County Wicklow as well as small areas of South Dublin and Dún Laoghaire–RathdowninCounty Dublin. The park is located in the Wicklow Mountains a short distance south of Dublin. It contains a variety of attractions that are popular with city dwellers seeking recreation, and areas visited by tourists and history enthusiasts.
Chief among the historic sites is Glendalough, which features a collection of Early Medieval monastic structures associated with St Kevin, a hermitpriest. Other sites include the Education Centre in Bolger's Cottage, on the Miners' Road by the Upper Lake, Glendalough, and remnants of mining villages.
Recreational activities available within the park include walking and hiking, rock climbing, rowing, diving, limited swimming and fishing, and many opportunities for sightseeing and photography. Motor tourists may take the R756 road which passes through the Wicklow Gap. Another scenic driving route follows the historic Military Road designated R115 from the Dublin Hills south through the centre of the mountains to Laragh village.
The variety of habitats found in the park ranges through blanket bog, deciduous woods, coniferous woods, upland grassland, heath, exposed rocky areas and scree. Numerous plant species including bluebells, wood sorrel and wood anemones, woodrush, bracken, polypody fern and various species of mosses are found. Among trees common in the park are holly, hazel and mountain ash.
Some of the protected wildlife of the park are several species of bats, rare otters, and nine threatened or internationally important species of birds including the hen harrier, peregrine falcon and whooper swan.
Getting there
The best way to reach the national park is by car. It is one of the more accessible national parks in Ireland as it is located close to Dublin. The drive to the park from Dublin is only around 1 hour and there are plenty of arranged trips from the city. This makes it suitable for shorter visits.
When to visit
The best times to visit Wicklow for ideal weather are June to September. This is the most popular months and you will meet plenty of other visitors. Be sure to properly prepare if going to the park during winter as it gets quite cold.
Map of Wicklow Mountains National Park
Image gallery of Wicklow Mountains National Park
Gaoithe - CC BY-SA 4.0 •
Ticketautomat - CC BY-SA 2.5 •
DubhEire - CC BY-SA 3.0 •
diego_cue - CC BY-SA 3.0 •
Brataffe - CC BY-SA 4.0 •
Sights in Wicklow Mountains National Park
Some national parks contain more than just natural wonders. This list shows you some of the sights that are located in the national park. This includes museums, cathedrals, bridges, dams and much more.
Visitor/Information centres in Wicklow Mountains National Park
Most national parks have an associated visitor centre to help visitors. They are usually open most of the year but some close in the off-season. You will often be able to find information on all the activities in the national park. A visit to the visitor centre is often recommended before venturing into the park.
Wildlife in Wicklow Mountains National Park
These sections shows you some of the characteristic wildlife to the national park.
Mushroom hunting in Wicklow Mountains National Park
The national park is not generally known for mushroom hunting. You will be able to find some of the good edible mushrooms in the forest during late summer and autumn. Make sure to check with local authorities if you can forage in the area you are planning to.
Camping rules in Wicklow Mountains National Park
Wild camping is allowed in much of Ireland. This is especially true for some of the areas with national parks. You should of course always make sure you have the right to camp at your designated spot. Make sure to remember the general rules for camping and leave nothing behind.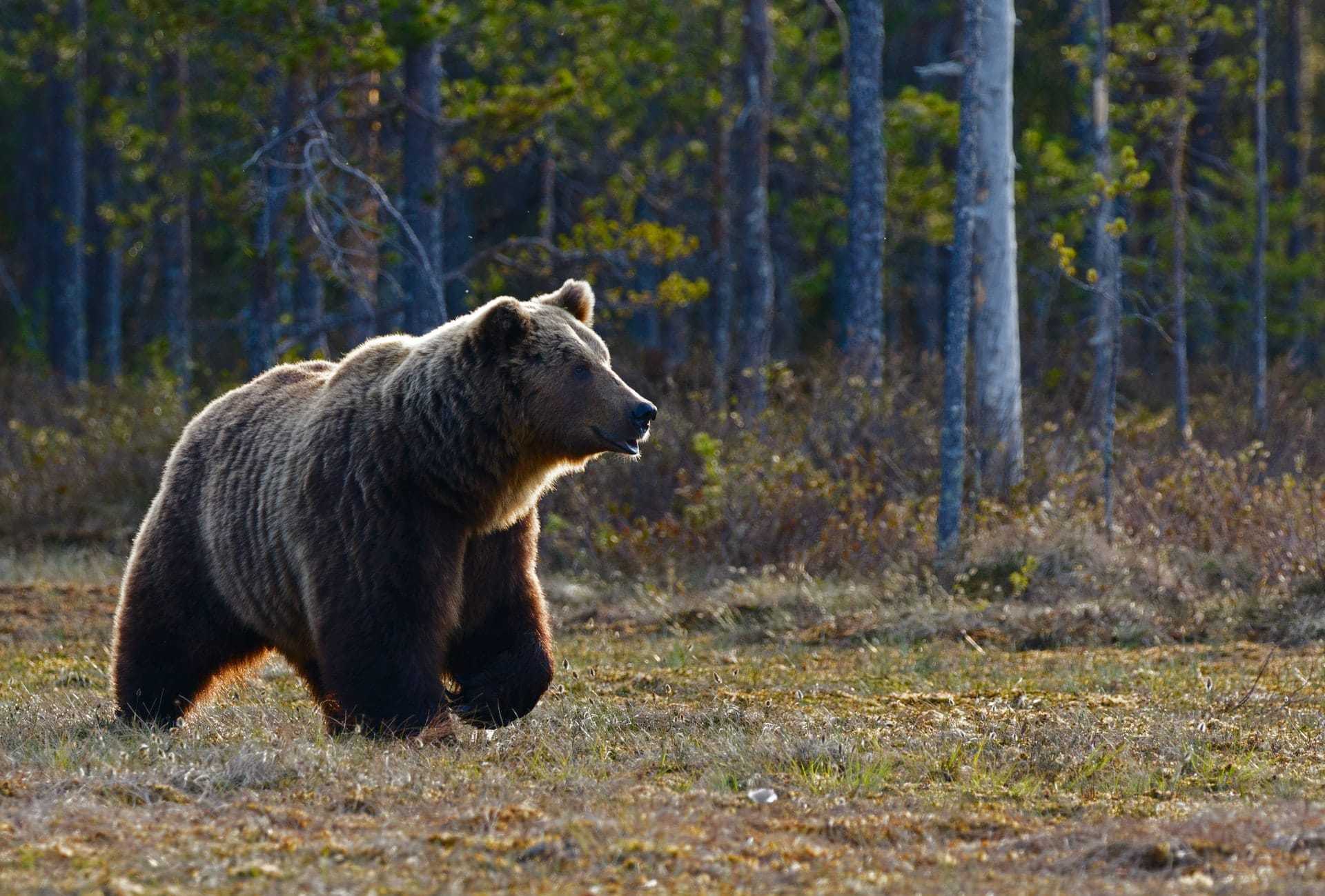 Bears in Wicklow Mountains National Park
No bears in the park
This national park has no bears and you do not need to take precautions.