Unsplash License • Unsplash License • Unsplash License
Tyresta National Park is a national park with a surrounding nature reserve in Sweden, located in Haninge and Tyresö municipalities in Stockholm County.
Fauna
The park and reserve are notable for containing one of the largest coniferous old-growth forests in southern Sweden, with some parts of the forest containing pine trees up to 400 years old.
The park also has deciduous broadleaf forests, open arable land and historical buildings of cultural interest. A typical feature of primeval forest is the great number of plant and animal species. Up to 8,000 species of animals can be found here which is four times as many as in managed forests. Many species are also completely dependent on primeval forest as their habitats and can not survive under other conditions.
Getting there
The easiest way to get to the national park is to drive in your own car. There are good options for parking close to the park and you will be able to start hiking straight from the parking spot. It is one of the most accessible national parks as it is located just 30 minutes from Stockholm.
The vicinity to the big city allows for easy access to the park. This also means there are plenty of visitors when the weather is nice.
When to visit
The national park is a perfect destination for a day trip from Stockholm, even during winter. You will be able to do the hiking trails all year round.
Map of Tyresta National Park
Image gallery of Tyresta National Park
Unsplash License •
Unsplash License •
Unsplash License •
Unsplash License •
Unsplash License •
Unsplash License •
Visitor/Information centres in Tyresta National Park
Most national parks have an associated visitor centre to help visitors. They are usually open most of the year but some close in the off-season. You will often be able to find information on all the activities in the national park. A visit to the visitor centre is often recommended before venturing into the park.
Cabins & Shelters
This section lists some of the cabins and shelters for the national park. They can be great places to stay for the experience or as overnight stays on hikes.
Wildlife in Tyresta National Park
These sections shows you some of the characteristic wildlife to the national park.
Mushroom hunting in Tyresta National Park
It is allowed to forage berries and mushrooms in the entire national park. You should always make sure to only forage what you need and make sure you know the local mushrooms before engaging in foraging.
Camping rules in Tyresta National Park
You are allowed to set up tents, but only at the prepared fire and rest places. Tenting is permitted at the same place for one night until 10:00 am the following day.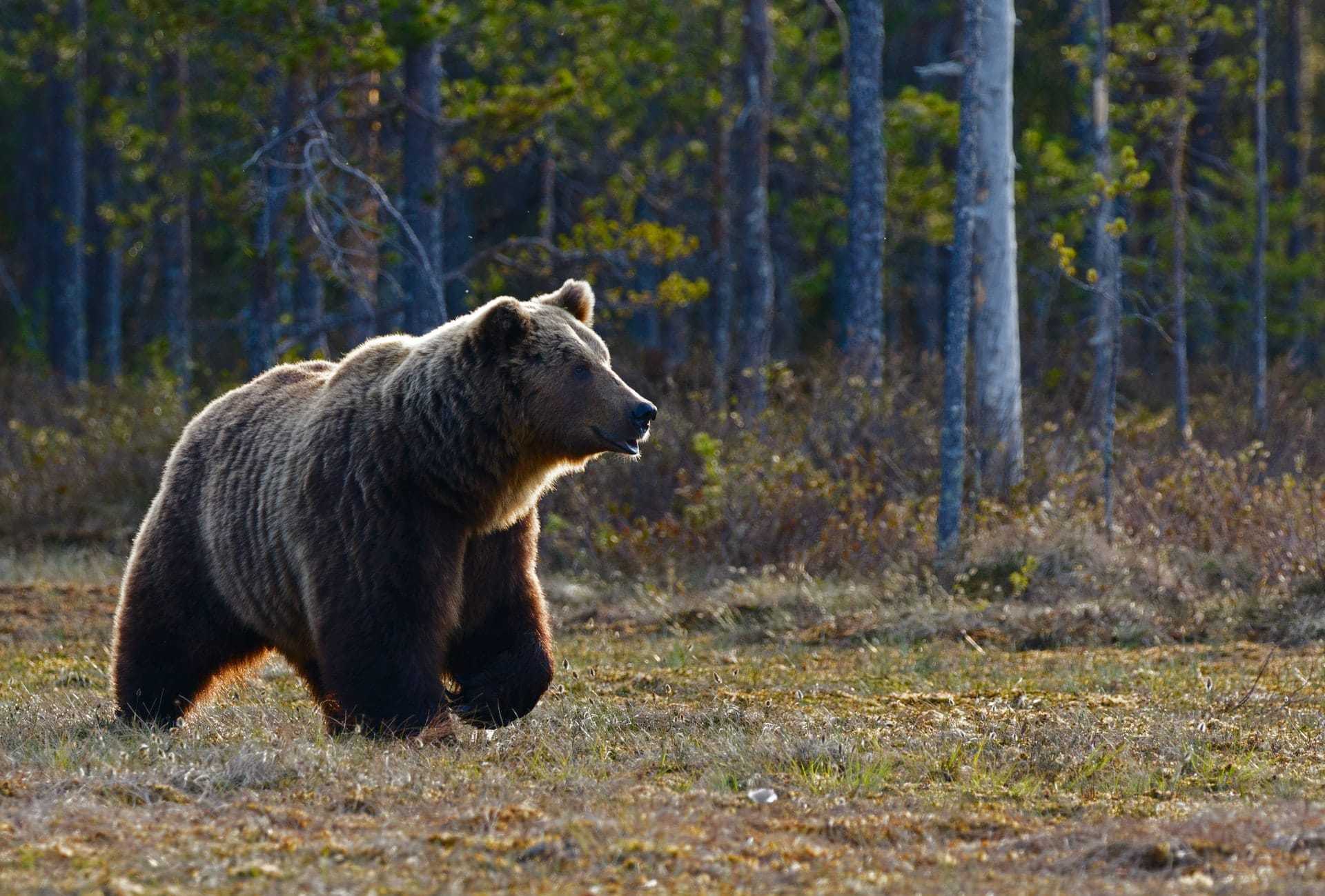 Bears in Tyresta National Park
No bears in the park
This national park has no bears and you do not need to take precautions.