Unsplash License • Unsplash License • Unsplash License
The Tusheti National Park in eastern Georgia is one of the eight new protected areas approved by Parliament of Georgia on 22 April 2003.
The Global Environment Facility (GEF) and the World Bank were part of this approval process under the "Georgia – Protected Areas Development Project". Plants conserved in the park are pine groves (Pinus sosnowskyi) and birch groves (Betula litwinowii and Betula raddeana).
The Tusheti Protected Areas includes Tusheti National Park, Tusheti Protected Landscape and Tusheti Strict Nature Reserve with total protected area about 113,660.2 ha.
The key faunal species in the park are the Anatolian leopard (Panthera pardus ambornii), bear, chamois, falcon, golden eagle, lammergeyer, lynx, wild goat and wolf. The park was named one of the "12 best places you've never heard of" by BudgetTravel in 2011 not only for its rich biodiversity but also for its aesthetic terrain, hamlets, old defense towers, cuisine, and folk culture.
Getting there
The national park is located in the Caucasus mountains. The easiest way to get there is an arranged trip or with your own car. The drive from Tbilisi is around 5 hours depending on the conditions.
When to visit
The national park gets very difficult to reach during the colder seasons. You should only venture into the park during winter if you are properly prepared for difficult conditions. The best time to visit is during spring, summer and fall.
Map of Tusheti National Park
Image gallery of Tusheti National Park
Unsplash License •
Unsplash License •
Unsplash License •
Sights in Tusheti National Park
Some national parks contain more than just natural wonders. This list shows you some of the sights that are located in the national park. This includes museums, cathedrals, bridges, dams and much more.
Visitor/Information centres in Tusheti National Park
Most national parks have an associated visitor centre to help visitors. They are usually open most of the year but some close in the off-season. You will often be able to find information on all the activities in the national park. A visit to the visitor centre is often recommended before venturing into the park.
Hiking trails in Tusheti National Park
Almost all national parks have some opportunities for hiking. You can see some of the more popular trails here. You should get local information for detailed information on all trails of the national park.
Mountains in Tusheti National Park
This section will list some of the famous peaks in the national park. Be sure to do proper research before venturing on to the high peaks.
Wildlife in Tusheti National Park
These sections shows you some of the characteristic wildlife to the national park.
Mushroom hunting in Tusheti National Park
Mushroom hunting is popular in the region and you will se plenty of locals foraging. There is not a lot of available information on mushroom hunting in Georgia and you should therefore speak to local authorities about your plans to forage. National parks often have more restrictions than other areas as they are protected.
Be sure get a local guide or familiarize yourself with the mushrooms in the region.
Camping rules in Tusheti National Park
Wild camping is legal and it is a popular activity in Georgia. There are plenty of remote places to wild camp with beautiful surroundings. Be sure to check with local authorities regarding the specific area in which you are looking to wild camp. They will be able to tell you more about the local area and wildlife. Always make sure to leave no trace when camping.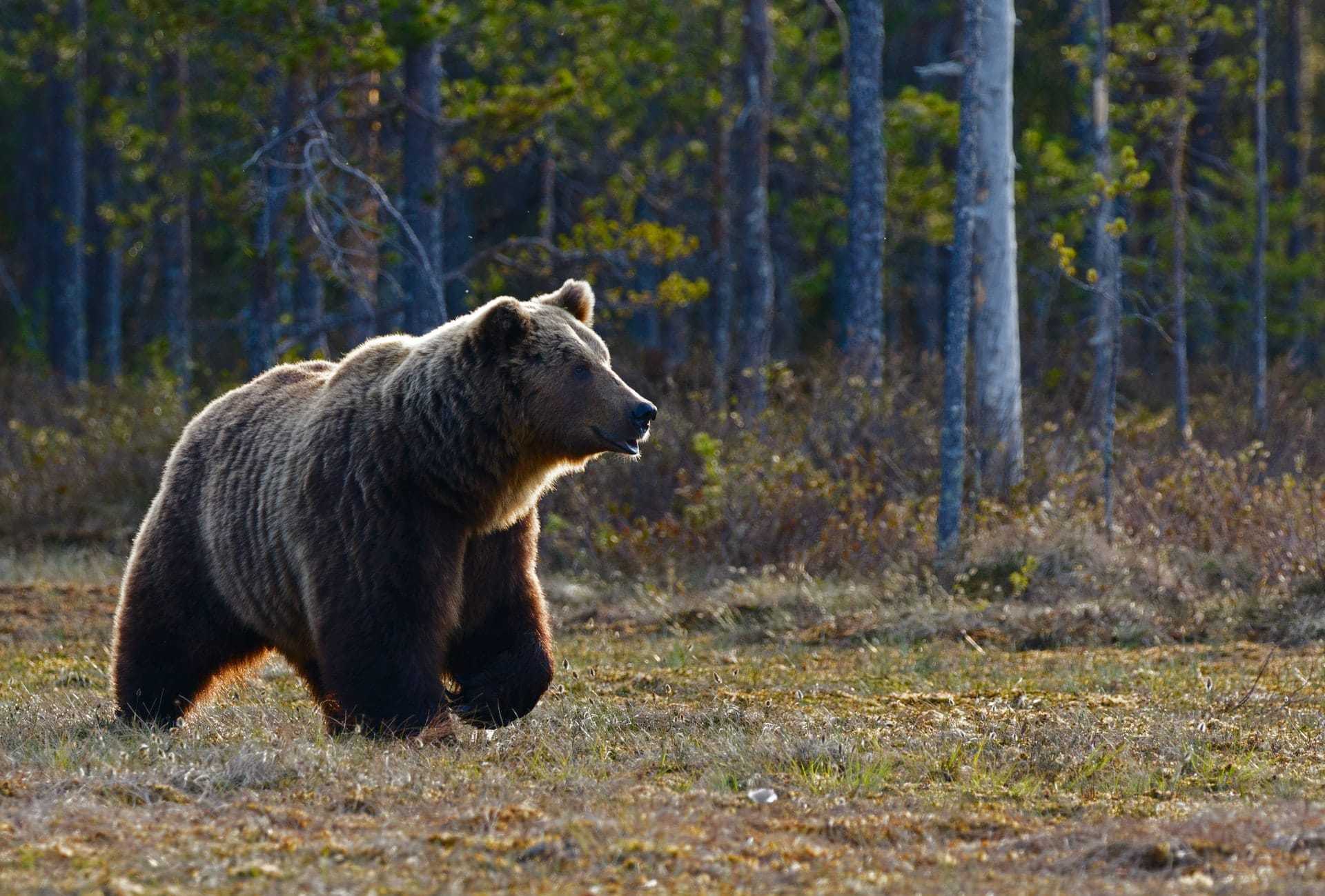 Bears in Tusheti National Park
Few bears in the park
This national park has bears and you need to take the necessary precautions. It is however unlikely that you will come across a bear.