Unsplash License • Unsplash License • Unsplash License
The national park consists of a group of mountain peaks with deep picturesque gorges between them. The highest point of the park is the Kozji Ridpeak on the Zvijezda mountain, with 1,591 m (5,220 ft).
The most striking of these gorges is the Drina Gorge, with its sheer drops from 1,000 to 250 m (3,280 to 820 ft) and extensive views of western Serbia and nearby Bosnia. It also encompasses the gorges of the rivers Rača, Brusnica and Derventa and the waterfall of Veliki Skakavac on the river Beli Rzav.
The area is also characterised by karst caves, pits, springs, and viewing points (Kićak, Smiljevac, Bilješke Stene, Kozje Stene, Vitimirovac and Kozji Rid).
Getting there
The best way to reach the national park is to go by car. The drive from Belgrade is approximately 4 hours and most major European airports have flights to Belgrade. An alternative route is to travel from Sarajevo in Bosnia & Herzegovina. The drive from here is only approximately 3 hours.
When to visit
The most popular seasons are the warmer months. Most people come to the national park to hike and enjoy the nature. The winter gets quite cold and you should be properly prepared to visit during this time.
Map of Tara National Park
Image gallery of Tara National Park
Unsplash License •
Unsplash License •
Unsplash License •
Unsplash License •
Unsplash License •
Unsplash License •
Visitor/Information centres in Tara National Park
Most national parks have an associated visitor centre to help visitors. They are usually open most of the year but some close in the off-season. You will often be able to find information on all the activities in the national park. A visit to the visitor centre is often recommended before venturing into the park.
Wildlife in Tara National Park
These sections shows you some of the characteristic wildlife to the national park.
Mushroom hunting in Tara National Park
Serbia is generally a popular country for foraging. There will be plenty of competition from the locals who love to go foraging for mushrooms. Make sure to check with local authorities before you start any foraging within the park limits.
Mushrooms are popular to forage and most of the popular European edible mushrooms grow in the region.
Camping rules in Tara National Park
Wild camping is officially prohibited in Serbia. However, there are many places where it is tolerated. Make sure to take the necessary precautions in areas with bears. Speak to local authorities if you have any doubt about camping.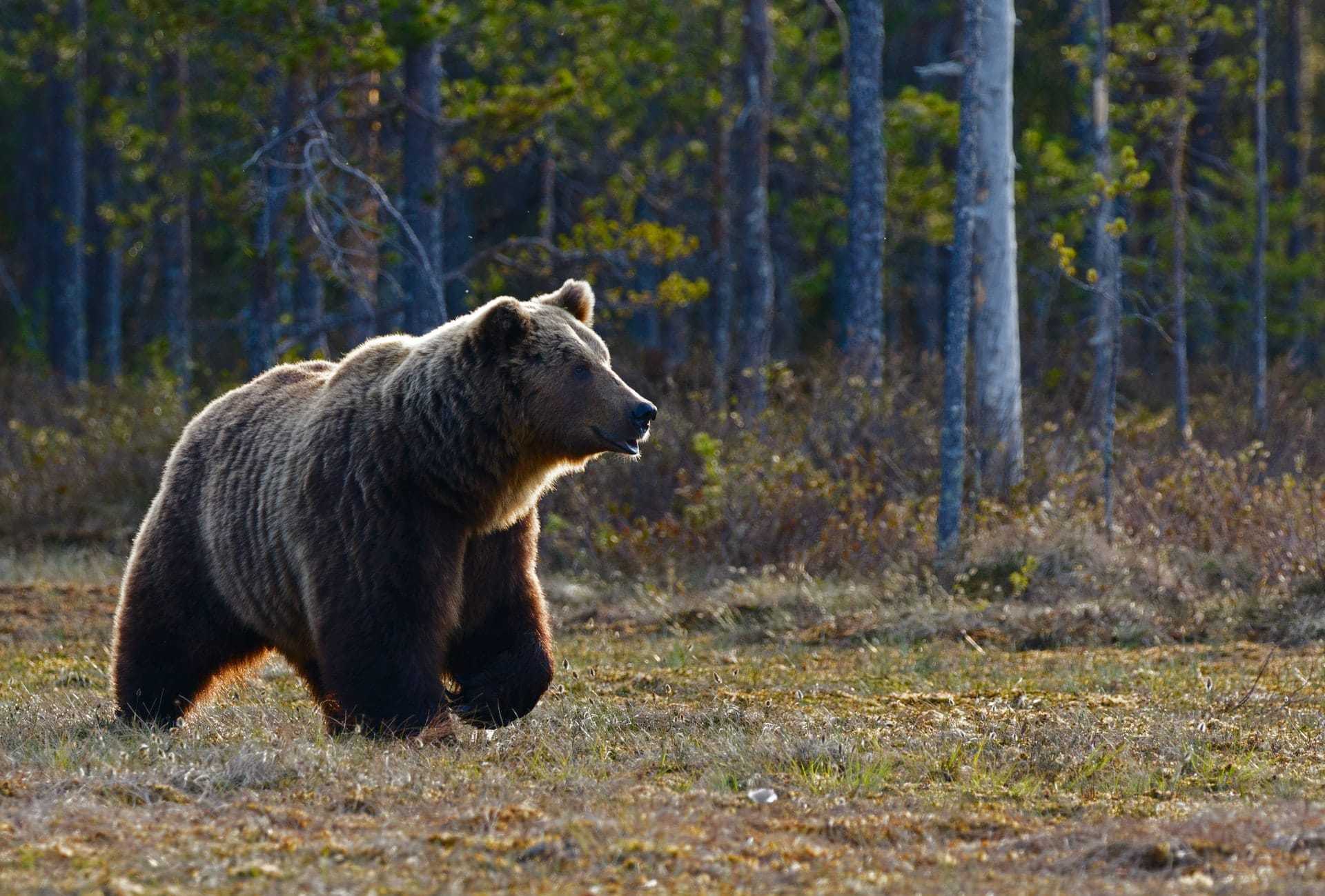 Bears in Tara National Park
Bears in the park
This national park has bears and you need to take the necessary precautions. Read the article on bears and seek information from local park authorities.