Unsplash License • Jürgen Regel - CC BY 3.0 • Joonas Plaan - CC BY 2.0
Soomaa National Park is a national park in south-western Estonia. Soomaa ("land of bogs") protects 390 km², the park was created in 1993. Soomaa is Important Bird Area since 1989 and a Ramsar site of protected wetlands since 1997 and a Natura 2000 area since 2004.
Getting there
Estonia is a small country compared to some of the other European countries with national parks. A great option is therefore to drive around the country. The drive from Tallinn only takes around 2 hours. This also makes the national park suitable for weekend trips.
When to visit
There is something to do in every season. The best months to go for warmer weather is June, July, August and September. July and August are the warmest. Expect cold weather throughout winter.
Map of Soomaa National Park
Image gallery of Soomaa National Park
Jürgen Regel - CC BY 3.0 •
Joonas Plaan - CC BY 2.0 •
Visitor/Information centres in Soomaa National Park
Most national parks have an associated visitor centre to help visitors. They are usually open most of the year but some close in the off-season. You will often be able to find information on all the activities in the national park. A visit to the visitor centre is often recommended before venturing into the park.
Wildlife in Soomaa National Park
These sections shows you some of the characteristic wildlife to the national park.
Mushroom hunting in Soomaa National Park
Mushroom hunting is very popular with the local population in Estonia. Much of the land is covered in forests and this is perfect for mushroom growth. There are generally good options for mushroom foraging and there are plenty of places where it is allowed. National parks often have a separate status and you should therefore check with local authorities before foraging.
Camping rules in Soomaa National Park
Estonia has Everyman's Right and therefore you are allowed to camp in many places. However, in the national park you should stick to the designated areas.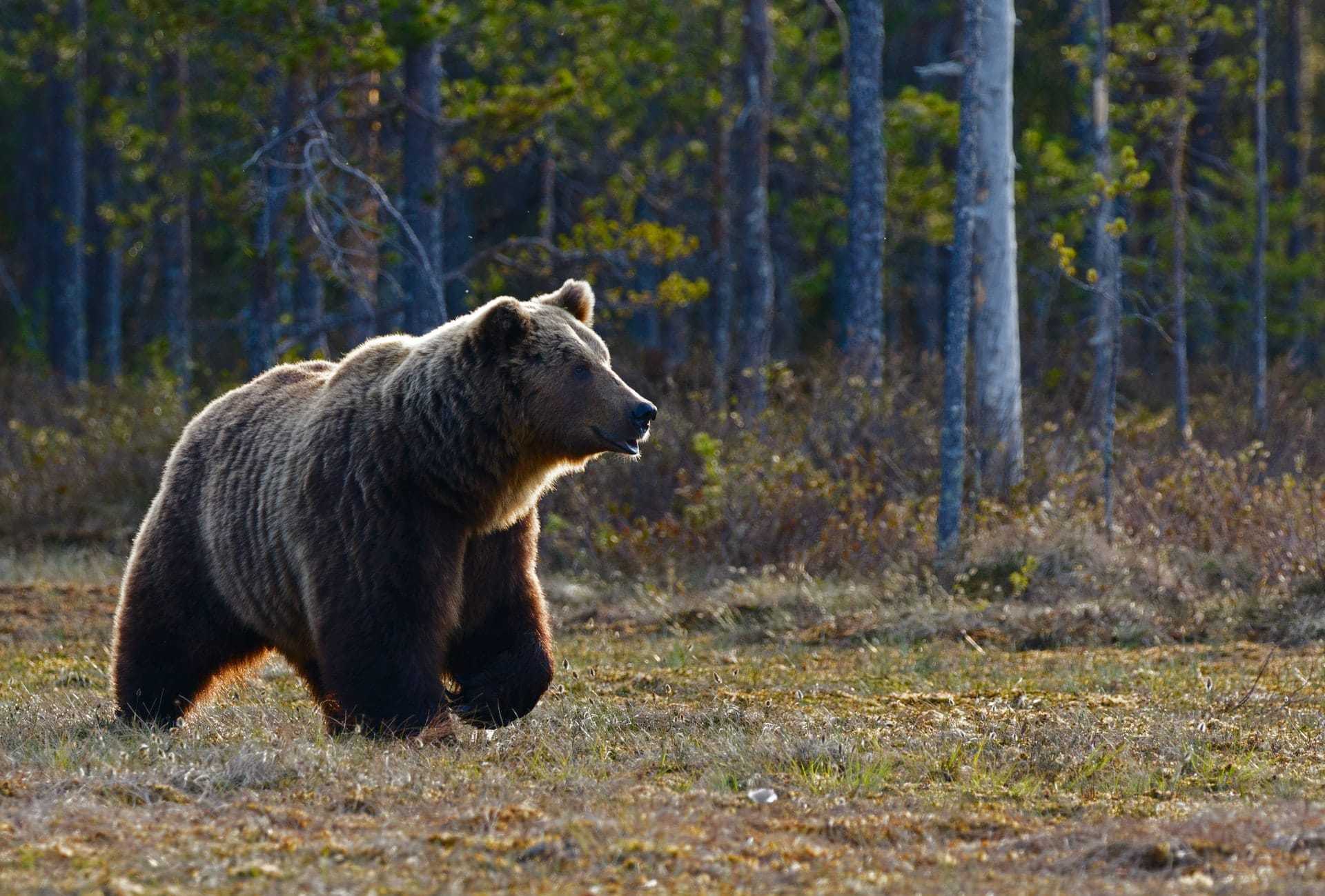 Bears in Soomaa National Park
Few bears in the park
This national park has bears and you need to take the necessary precautions. It is however unlikely that you will come across a bear.