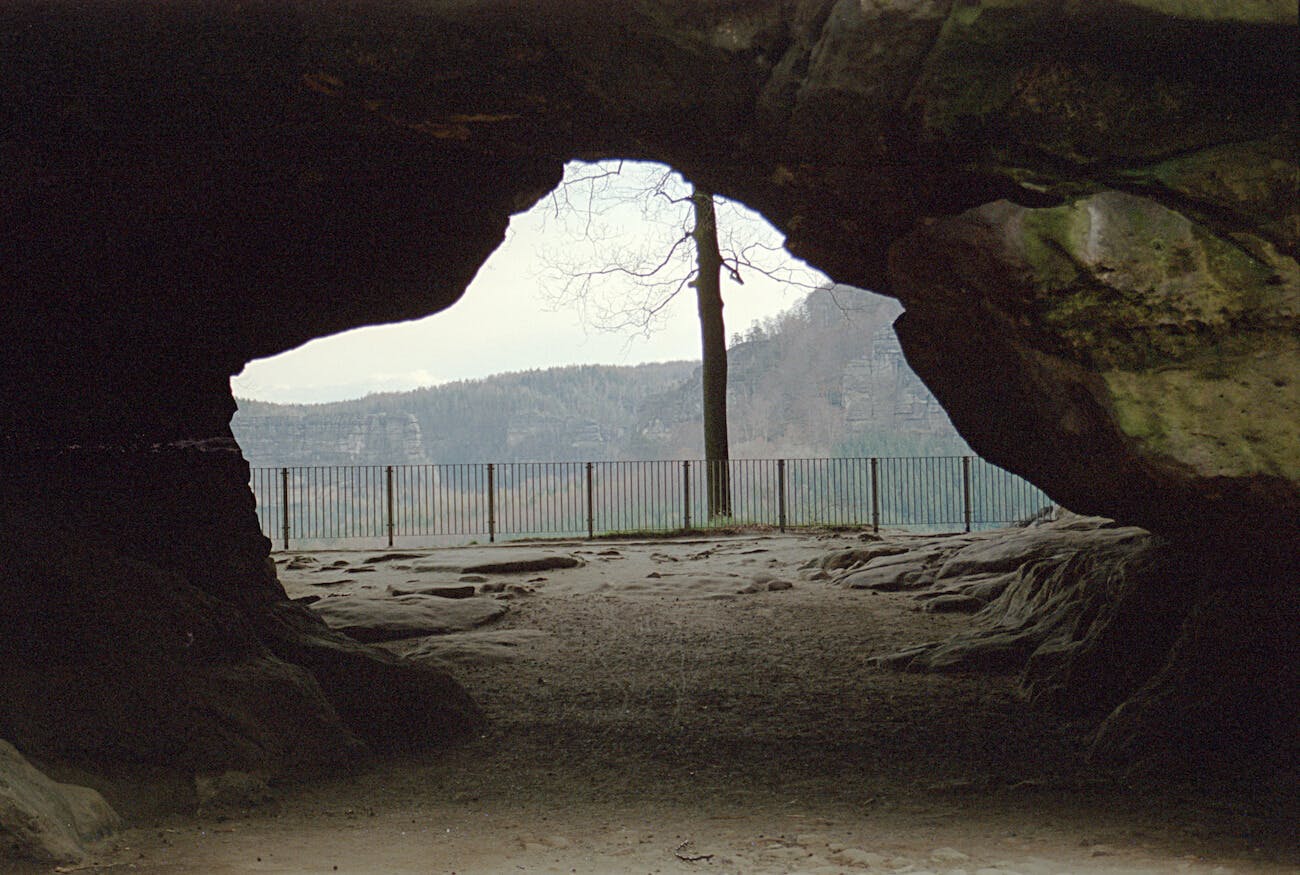 The Kuhstall is the second largest natural arch in the Elbe Sandstone Mountains after the Pravčická brána. It is located on the Neuer Wildenstein, a 337 m high rock outcrop in the hinterland of Saxon Switzerland, south of the Lichtenhain Waterfall and above the Kirnitzsch valley. It is crowned by the 15th-century castle of Wildenstein. The arch is 11 metres high, 17 metres wide and 24 metres deep.
Explore related natural sights
This park contains more than one natural sight. See the different ones here.