Swedish Holes Hike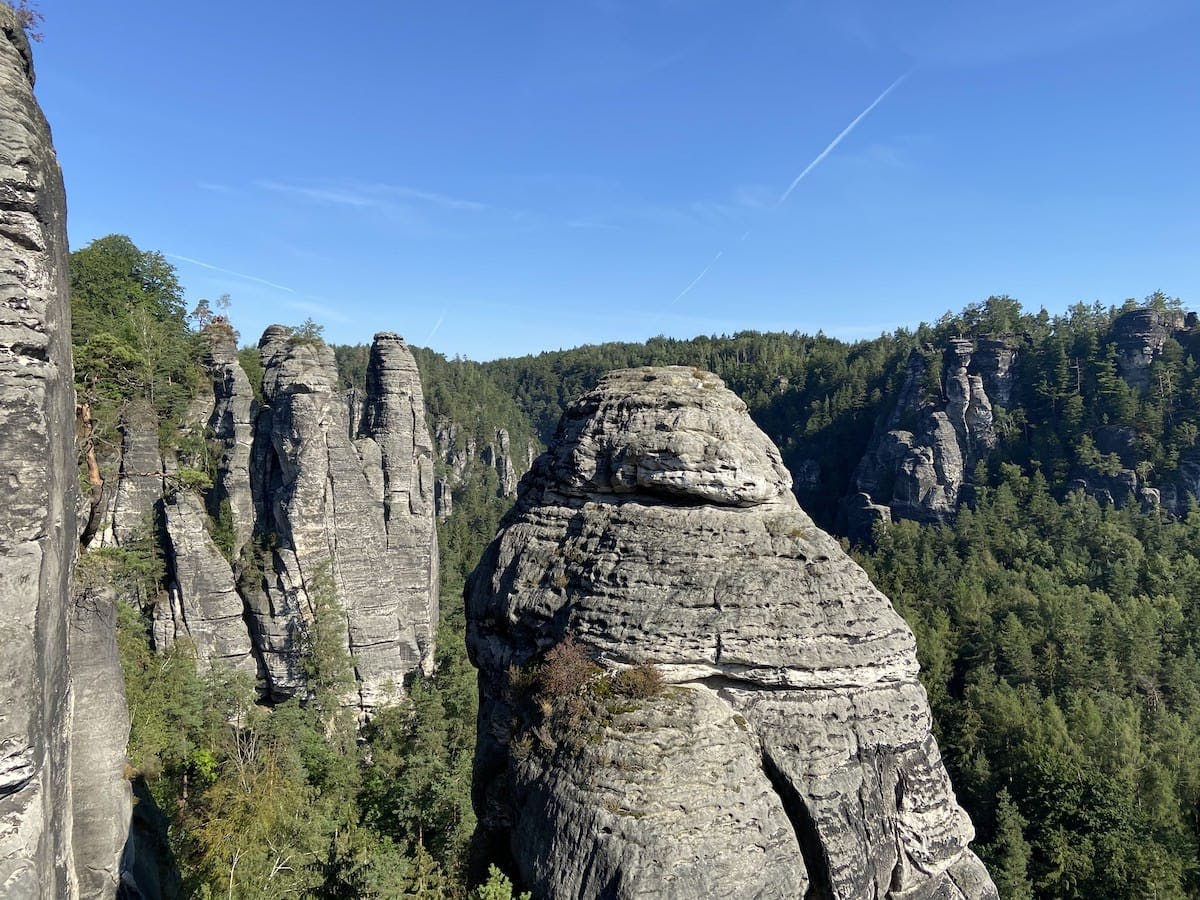 One of the more popular hikes in the area. You will get to a view point that overlooks the Bastei Bridge. This hike is also very popular and you should aim for going on the hike early in the morning or late in the afternoon if it's summer.
Map of Swedish Holes Hike
Explore related hiking trails
This park contains more interesting hiking opportunities. They are listed here.