Prokletije National Park
Unsplash License • Unsplash License • Unsplash License
The Accursed Mountains also known as the Albanian Alps are a mountain group in the western part of the Balkans. It is the southernmost subrange of the 1,000-kilometre-long (621 mi) Dinaric Alps range (Dinarides), extending from northern Albania to south Kosovo and northeastern Montenegro. Maja Jezercë standing at 2,694 m (8,839 ft) is the highest point of the Accursed Mountains and of all Dinaric Alps, and the fifth highest peak in Albania. The highest peak in Montenegro, Zla Kolata at 2,534 m (8,314 ft) and the second-highest in Kosovo, Gjeravica at 2,656 m (8,714 ft) are also part of the range.
One of the southernmost glacial masses in Europe was discovered in the Albanian part of the range in 2009.
Getting there
The best way to reach the national park is to drive in a car. The drive from Podgorica is around 3 hours and 15 minutes. You can fly to Podgorica from most larger international airports.
When to visit
There is something to do in all seasons. The most popular seasons are spring, summer and autumn. Winter gets quite cold and you should be properly prepared if venturing into the park during this season.
Map of Prokletije National Park
Image gallery of Prokletije National Park
Unsplash License •
Unsplash License •
Visitor/Information centres in Prokletije National Park
Most national parks have an associated visitor centre to help visitors. They are usually open most of the year but some close in the off-season. You will often be able to find information on all the activities in the national park. A visit to the visitor centre is often recommended before venturing into the park.
Wildlife in Prokletije National Park
These sections shows you some of the characteristic wildlife to the national park.
Mushroom hunting in Prokletije National Park
Mushroom hunting is popular in Montenegro and the options to do so varies across the national parks. Be sure to get the permission before foraging. The mushroom season starts during summer and lasts till autumn.
Camping rules in Prokletije National Park
Wild camping is officially illegal in Montenegro and you should respect this. Especially within the borders of the national parks. You can find places to wild camp outside of national parks depending on the attitude with local authorities. Always make sure you have the permission to wild camp.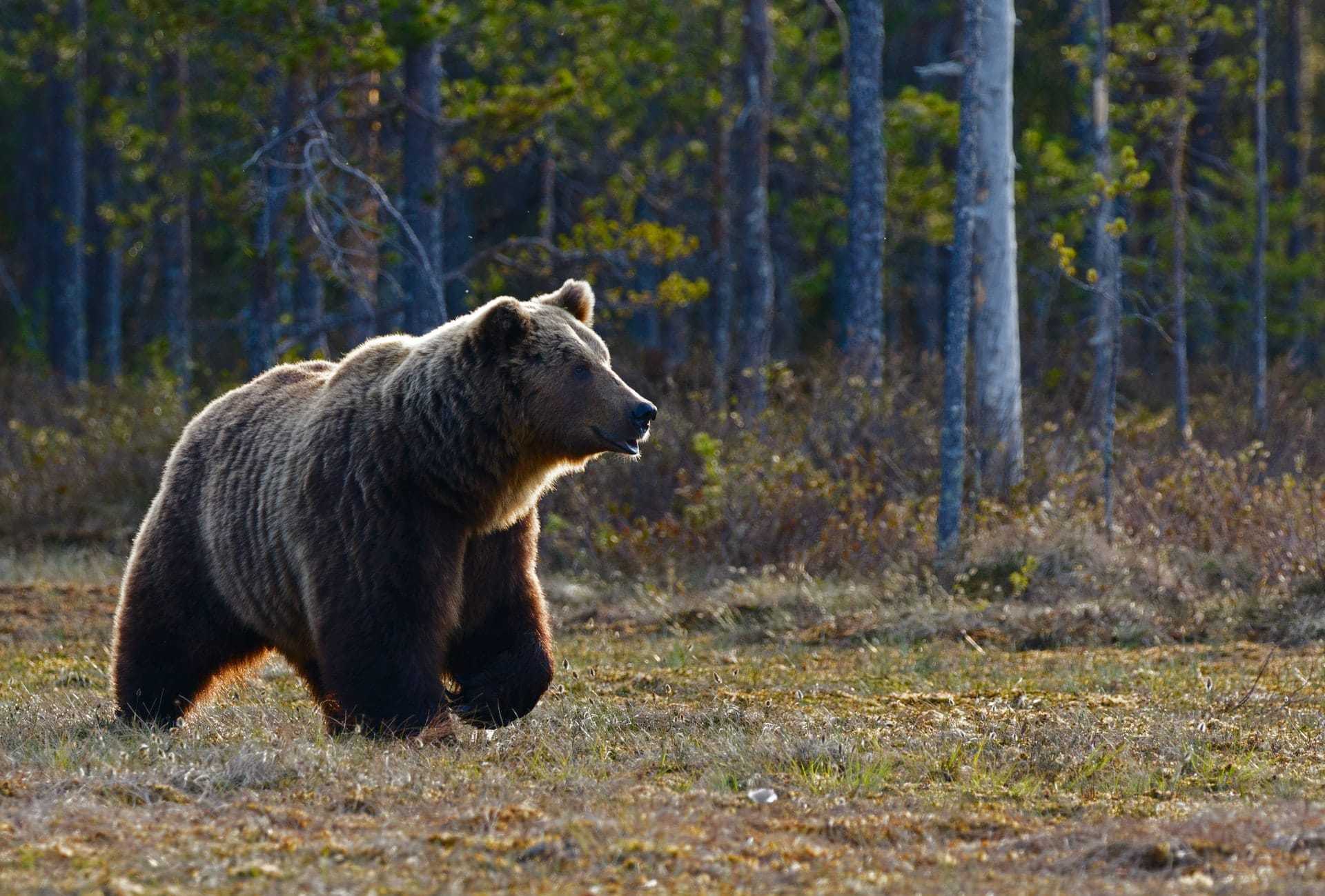 Bears in Prokletije National Park
Few bears in the park
This national park has bears and you need to take the necessary precautions. It is however unlikely that you will come across a bear.