Unsplash License • Jiří Komárek - CC BY-SA 4.0 • Hyro84 - CC BY-SA 3.0
Poloniny National Park is a national park in northeastern Slovakia at the Polish and Ukrainian borders, in the Bukovské vrchy mountain range, which belongs to the Eastern Carpathians. It was created on 1 October 1997 with a protected area of 298.05 km2 (115.08 sq mi) and a buffer zone of 109.73 km2(42.37 sq mi). Selected areas of the park are included into Primeval Beech Forests of the Carpathians UNESCO World Heritage Site.
Getting there
The national park is located in the very eastern part of Slovakia. It's about as far from the capital as you can go. The drive from Bratislava will take you a little more than 6 hours depending on traffic and conditions. Another options is to drive from Kraków. The drive is a little shorter and it will take you around 5 hours.
When to visit
There are activities in all seasons in the national park. Winter gets quite cold and you should be properly prepared if you are venturing into the park during this season.
Map of Poloniny National Park
Image gallery of Poloniny National Park
Jiří Komárek - CC BY-SA 4.0 •
Hyro84 - CC BY-SA 3.0 •
Visitor/Information centres in Poloniny National Park
Most national parks have an associated visitor centre to help visitors. They are usually open most of the year but some close in the off-season. You will often be able to find information on all the activities in the national park. A visit to the visitor centre is often recommended before venturing into the park.
Wildlife in Poloniny National Park
These sections shows you some of the characteristic wildlife to the national park.
Mushroom hunting in Poloniny National Park
Slovakia is a popular country for mushroom hunting and there are plenty of forests to roam hunting for mushrooms. National parks are often more restricted than other areas and you should therefore speak to local authorities about the specific rules regarding the areas you are looking at.
Camping rules in Poloniny National Park
Wild camping is generally prohibited in Slovakia and you are therefore not allowed to pitch a tent in the wilderness. You should stick to designated camping areas or other areas recommended by the local park authorities. Camping is tolerated in specific areas of the country but you should always check with the landowner before camping.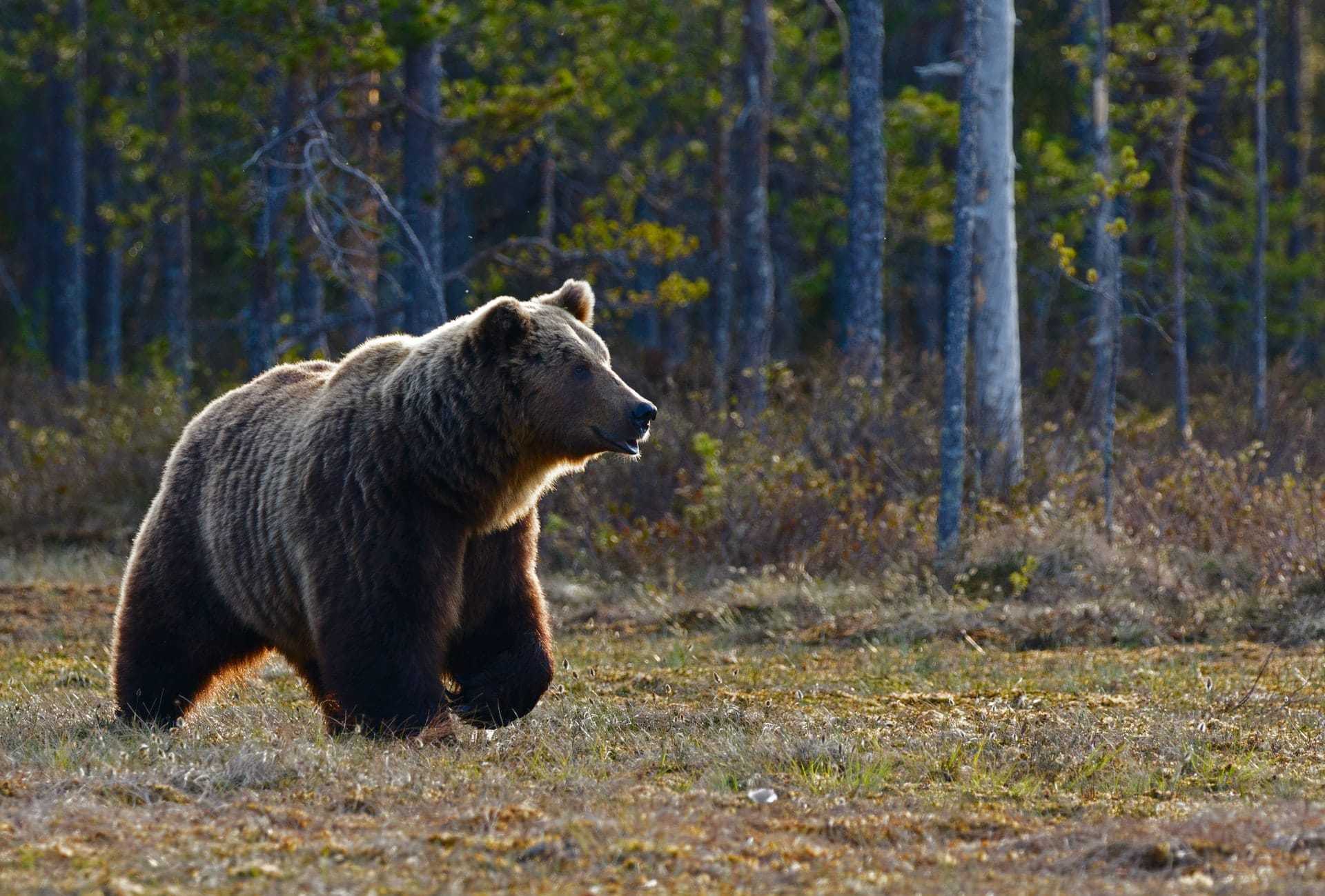 Bears in Poloniny National Park
Few bears in the park
This national park has bears and you need to take the necessary precautions. It is however unlikely that you will come across a bear.