Santa Cueva de Covadonga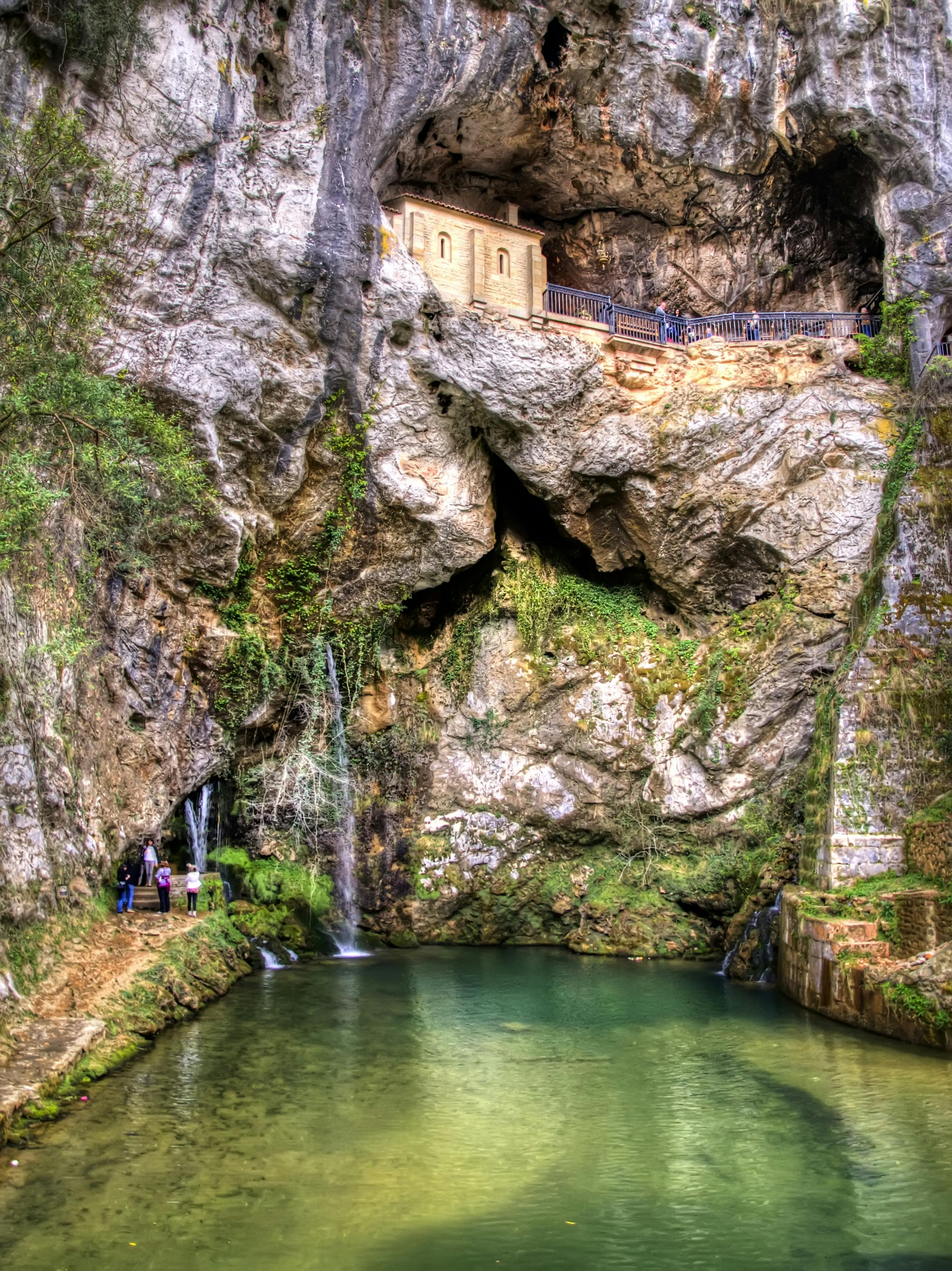 The Santa Cueva de Nuestra Señora de Covadonga (English: the Holy Cave of Our Lady of Covadonga) is a Catholic sanctuary located in Asturias, northern Spain. It is a cave in the Picos de Europa mountains, which gives its name to the parish of Covadonga in the municipality of Cangas de Onís. The name refers to the sanctuary, dedicated to the Virgin of Covadonga, where the first batlle of the Spanish Reconquest took place in 718.
Map of Santa Cueva de Covadonga
Explore related natural sights
This park contains more than one natural sight. See the different ones here.