Kober - CC BY-SA 4.0 • Unsplash License • Philipp Weigell - CC BY 3.0
Mtirala National Park is a protected area in Adjara region, Western Georgia. Covering approximately 15,698 hectares (38,790 acres) in Municipalities of Kobuleti, Khelvachauri and Keda in the western Lesser Caucasus, it is situated between the Black Sea and the Adjara Mountains. It also adjoins Kintrishi Protected Areas. It is part of the Colchic Rainforests and Wetlands, a UNESCO World Heritage Site.
Mtirala National Park Colchic broad-leaved and mixed forests include sweet chestnut and Oriental beech woods with pontic rhododendron, cherry laurel and Colchic box understories and a variety of lianas.
Local fauna include the brown bear, roe deer, wild boar, booted eagle, eagle owl, golden oriole, Caucasian salamander, Caucasian toad, Eurasian marsh frog, and Caucasian viper. Mount Mtirala is one of the most humid areas in the country.
The name Mtirala (meaning "to cry") is derived from the 4,520 millimetres (178 in) annual rainfall, making it one of the wettest areas of the former Soviet Union.
Getting there
The national park is located in the westernmost part of the country close to the Black Sea. The drive is long from Tbilisi and it will take you approximately 6 hours by car to reach the park.
When to visit
There is something to do in all seasons. The most popular seasons are the warmer ones. You should be properly prepared if visiting the park during winter.
Map of Mtirala National Park
Image gallery of Mtirala National Park
Unsplash License •
Philipp Weigell - CC BY 3.0 •
Visitor/Information centres in Mtirala National Park
Most national parks have an associated visitor centre to help visitors. They are usually open most of the year but some close in the off-season. You will often be able to find information on all the activities in the national park. A visit to the visitor centre is often recommended before venturing into the park.
Wildlife in Mtirala National Park
These sections shows you some of the characteristic wildlife to the national park.
Mushroom hunting in Mtirala National Park
Mushroom hunting is popular in the region and you will se plenty of locals foraging. There is not a lot of available information on mushroom hunting in Georgia and you should therefore speak to local authorities about your plans to forage. National parks often have more restrictions than other areas as they are protected.
Be sure get a local guide or familiarize yourself with the mushrooms in the region.
Camping rules in Mtirala National Park
Wild camping is legal and it is a popular activity in Georgia. There are plenty of remote places to wild camp with beautiful surroundings. Be sure to check with local authorities regarding the specific area in which you are looking to wild camp. They will be able to tell you more about the local area and wildlife. Always make sure to leave no trace when camping.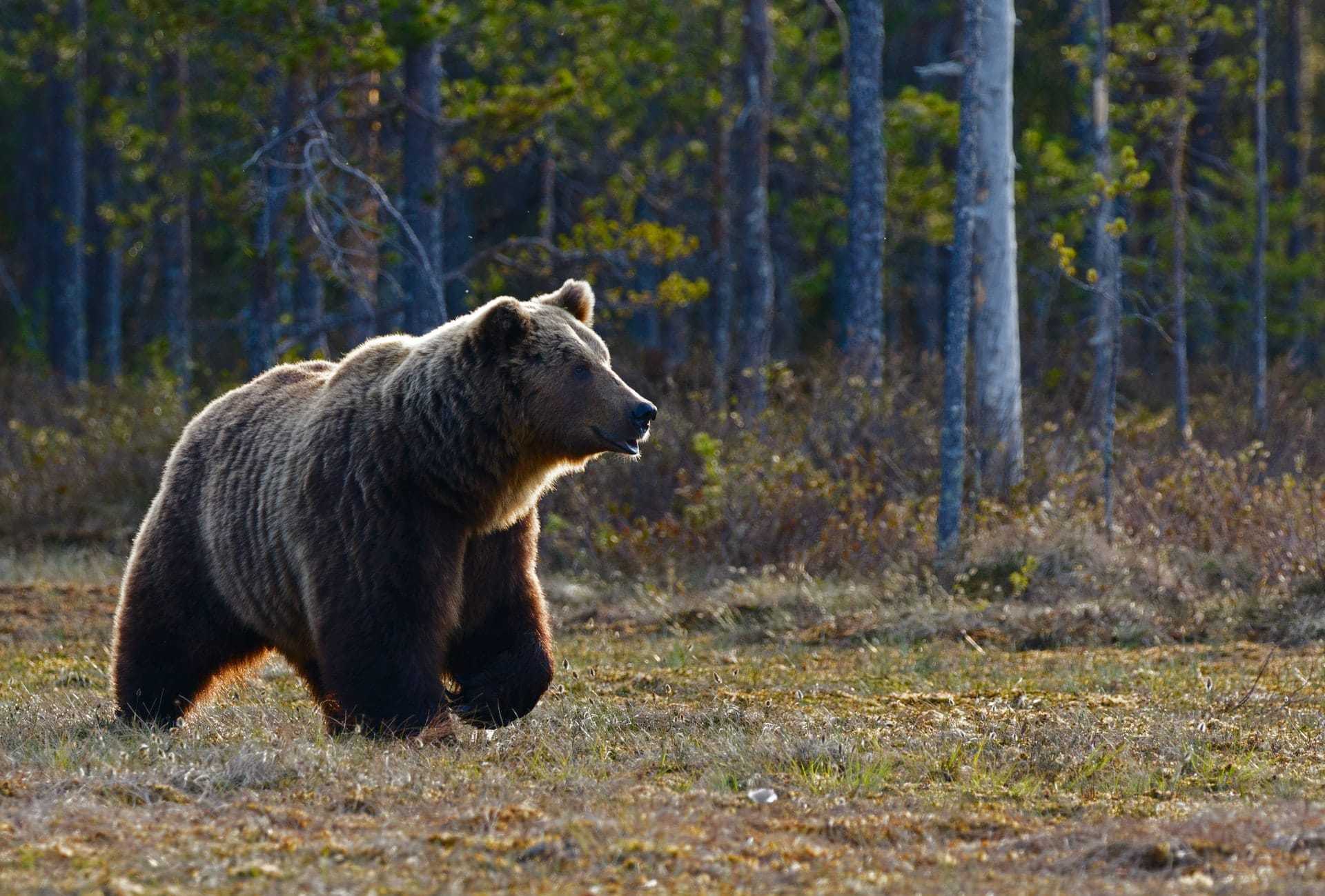 Bears in Mtirala National Park
Few bears in the park
This national park has bears and you need to take the necessary precautions. It is however unlikely that you will come across a bear.