Pudelek - CC BY-SA 3.0 • Gower - CC BY-SA 2.5 • Unsplash License
Low Tatras National Park is a national park in Central Slovakia, between the Váh River and the Hron River valleys. The park and its buffer zone cover the whole Low Tatras mountain range. The National Park covers an area of 728 km² and its buffer zone covers an area of 1,102 km², which makes it the largest national park in Slovakia.
It is divided between the Banská Bystrica Region (Banská Bystrica and Brezno districts), Žilina Region (Ružomberok and Liptovský Mikuláš districts) and Prešov Region (Poprad District). The highest peak is Ďumbier (2,043 m or 7,063 ft). Four major Slovak rivers rise below the Kráľova hoľa peak: Váh, Hron, Hnilec and Hornád.
Getting there
The national park is quite accessible and the best option to reach the park is to go by car. The drive from Bratislava is around 2 hours and 30 minutes. Another option is to cross the border from Poland to reach the park. The drive from Kraków is approximately 3 hours.
When to visit
There is something to do in all seasons throughout the year. The park is popular with locals and tourists alike. You can ski during winter and you can explore a vast array of hiking options during the other seasons.
Map of Low Tatras National Park
Image gallery of Low Tatras National Park
Gower - CC BY-SA 2.5 •
Unsplash License •
Visitor/Information centres in Low Tatras National Park
Most national parks have an associated visitor centre to help visitors. They are usually open most of the year but some close in the off-season. You will often be able to find information on all the activities in the national park. A visit to the visitor centre is often recommended before venturing into the park.
Wildlife in Low Tatras National Park
These sections shows you some of the characteristic wildlife to the national park.
Mushroom hunting in Low Tatras National Park
Slovakia is a popular country for mushroom hunting and there are plenty of forests to roam hunting for mushrooms. National parks are often more restricted than other areas and you should therefore speak to local authorities about the specific rules regarding the areas you are looking at.
Camping rules in Low Tatras National Park
Wild camping is generally prohibited in Slovakia and you are therefore not allowed to pitch a tent in the wilderness. You should stick to designated camping areas or other areas recommended by the local park authorities. Camping is tolerated in specific areas of the country but you should always check with the landowner before camping.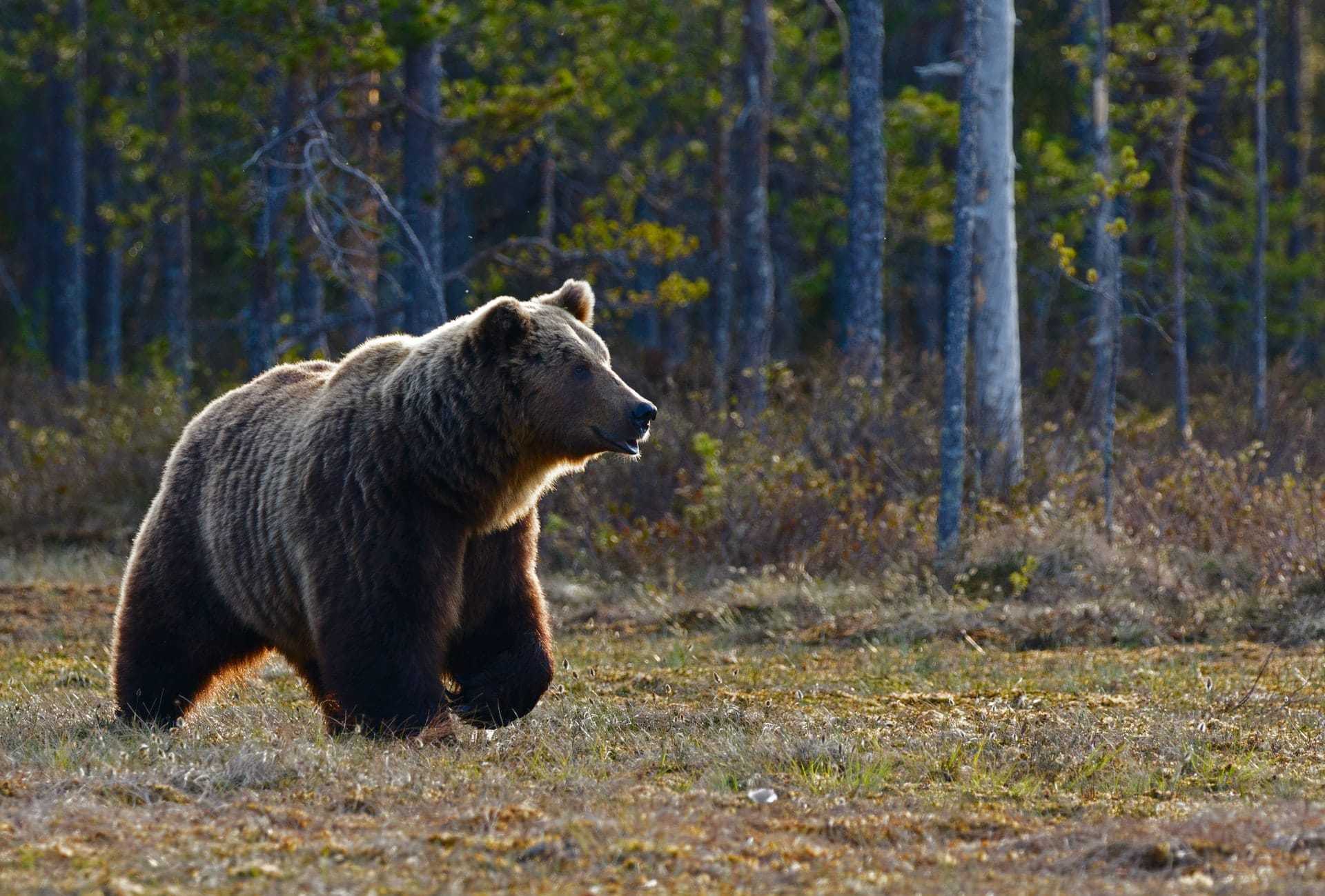 Bears in Low Tatras National Park
Few bears in the park
This national park has bears and you need to take the necessary precautions. It is however unlikely that you will come across a bear.