Unsplash License • Jüri T - CC BY 2.0 • Abrget47j - CC BY-SA 3.0
Lahemaa National Park is a park in northern Estonia, 70 kilometers east from the capitalTallinn. The Gulf of Finland is to the north of the park and the Tallinn-Narva highway (E20) is to the south. Its area covers 747 km2(including 274.9 km2of sea). It was the first area to be designated a national park of the former Soviet Union. It is the largest park in Estonia and one of Europe's biggest national parks. Its charter calls for the preservation, research and promotion of North-Estonian landscapes, ecosystems,biodiversity and national heritage.
The name Lahemaa originates from the most thoroughly studied and visited part of the North Estonian coast, where four large peninsulas (Juminda, Pärispea, Käsmu and Vergi) are separated from each other by four bays (Kolga, Hara, Eru and Käsmu). Lahemaa translates roughly as "Land of Bays".
The national park, established in 1971, is one of the main tourism drawcards in Estonia. Several companies offer day tour packages from Tallinn, while many people drive themselves.
With forests covering more than 70 percent of Lahemaa, the area is rich in flora and fauna. The landscape has many raised bogs, including the 7,000-year-old Laukasoo Reserve. The park, marked by several trails, teems with wildlife, including a population of boar, red deer, wolves, bear and lynx. The coast is covered with rocks and boulders, used each year by cranes as a stopover on their way to the Bosphorus and Egypt.
There are four manors situated in the national park: Palmse manor, the picturesque Vihula manor, Kolga manor, and the baroque Sagadi Manor, Estonia's most visited manor which together with the other three comprise one of the most unusual group of manors in the country.
Getting there
There are various different options to go to the national park. You can catch a bus, drive a car or even take a taxi. The best way to get there is by car and the drive from Tallinn is only around 40 minutes. There are plenty of international flights to Tallinn from most European airports.
When to visit
There is something to do in every season. The best months to go for warmer weather is June, July, August and September. July and August are the warmest. You can still visit the park during winter and many people make day trips to the park as it is located so close to the city. Expect cold weather throughout winter.
Map of Lahemaa National Park
Image gallery of Lahemaa National Park
Jüri T - CC BY 2.0 •
Abrget47j - CC BY-SA 3.0 •
Margus Opp - CC BY-SA 4.0 •
Abrget47j - CC BY-SA 3.0 •
null •
Sights in Lahemaa National Park
Some national parks contain more than just natural wonders. This list shows you some of the sights that are located in the national park. This includes museums, cathedrals, bridges, dams and much more.
Visitor/Information centres in Lahemaa National Park
Most national parks have an associated visitor centre to help visitors. They are usually open most of the year but some close in the off-season. You will often be able to find information on all the activities in the national park. A visit to the visitor centre is often recommended before venturing into the park.
Cabins & Shelters
This section lists some of the cabins and shelters for the national park. They can be great places to stay for the experience or as overnight stays on hikes.
Natural Sights
Most national parks have there own trademarks. This goes for both natural sights and man-made. This section will list any popular sights in nature.
Wildlife in Lahemaa National Park
These sections shows you some of the characteristic wildlife to the national park.
Mushroom hunting in Lahemaa National Park
Mushroom hunting is very popular with the local population in Estonia. Much of the land is covered in forests and this is perfect for mushroom growth. There are generally good options for mushroom foraging and there are plenty of places where it is allowed. National parks often have a separate status and you should therefore check with local authorities before foraging.
Camping rules in Lahemaa National Park
Estonia has Everyman's Right and therefore you are allowed to camp in many places. However, in the national park you should stick to the designated areas.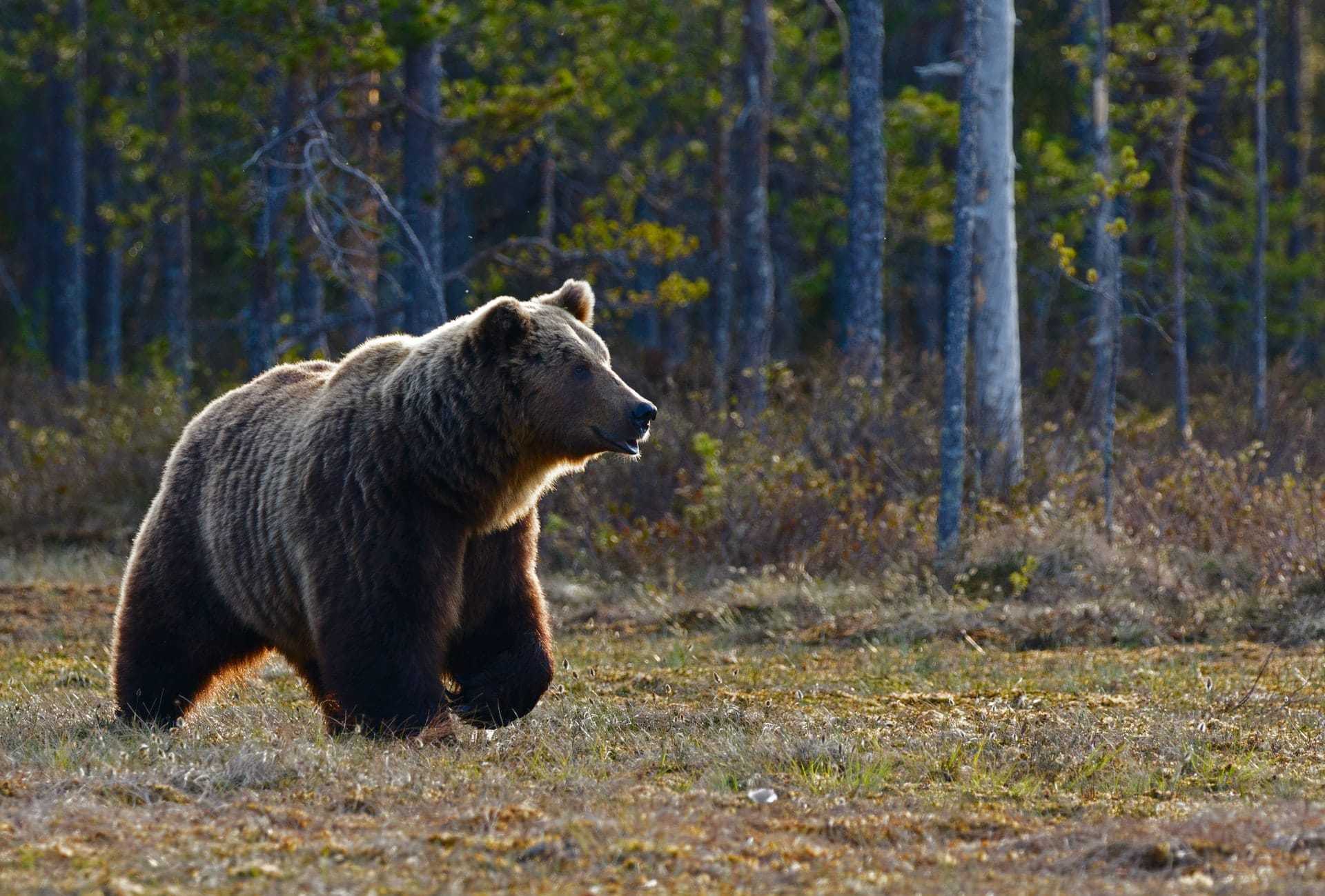 Bears in Lahemaa National Park
Few bears in the park
This national park has bears and you need to take the necessary precautions. It is however unlikely that you will come across a bear.