The Tree Top Walk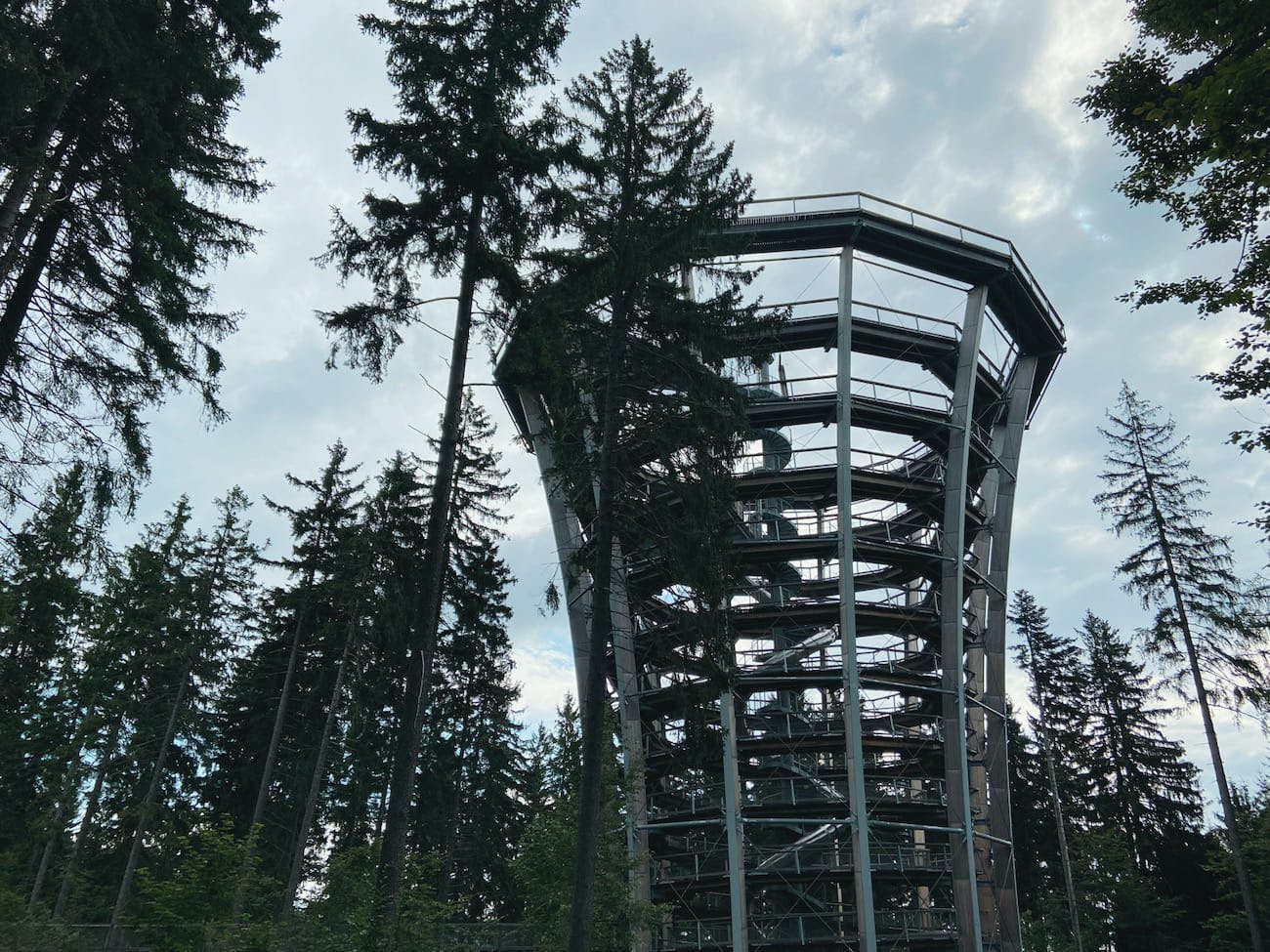 The Tree Top Walk/The Timber Trail is located in the forests of the Krkonoše. The tower itself is 45 meters high and you will walk approximately 1.5 kiloters to reach the top. There is an optional slide in the center of the tower taking you down to the ground.
Explore related activities
This park contains more interesting activities. They are listed here.