Krka National Park
Unsplash License • Unsplash License • Unsplash License
Krka National Park is one of the Croatian national parks, named after the river Krka that it encloses. It is located along the middle-lower course of the Krka River in central Dalmatia, in Šibenik-Knin county, downstream Miljevci area, and just a few kilometers northeast of the city of Šibenik.
It was formed to protect the Krka River and is intended primarily for scientific, cultural, educational, recreational, and tourism activities. It is the seventh national park in Croatia and was proclaimed a national park in 1985.
Getting there
The national park is easy to reach by car. The drive from Zadar is only around 1 hour and the national park is therefore perfect for a day trip. You can also book a tour in Zadar to avoid renting your own car.
When to visit
The national park is popular all year and you will meet visitors in all seasons. It is very accessible because of the vicinity to Zadar and there are trips arranged to the park at most times.
Map of Krka National Park
Image gallery of Krka National Park
Unsplash License •
Unsplash License •
Unsplash License •
Unsplash License •
Visitor/Information centres in Krka National Park
Most national parks have an associated visitor centre to help visitors. They are usually open most of the year but some close in the off-season. You will often be able to find information on all the activities in the national park. A visit to the visitor centre is often recommended before venturing into the park.
Wildlife in Krka National Park
These sections shows you some of the characteristic wildlife to the national park.
Mushroom hunting in Krka National Park
Mushroom hunting is popular in Croatia and there are plenty of great areas for foraging. The mushroom season is usually in late summer and autumn. You can go by yourself or go with some of the guided tours available. Getting a local guide is always a good idea as thye know the local mushroom fauna. You should always be able to identify a mushroom before you use it in the kitchen.
National parks are protected areas and you should make sure you have the necessary permits to forage in an area. Speak to local authorities about your plans to forage.
Camping rules in Krka National Park
Wild camping is generally illegal in Croatia. However, there are still some opportunities in the rural areas where camping often is tolerated. Wild camping in national parks and other protected areas is prohibited and enforced. You should therefore stick to designated campsites or get explicit permission from a land owner.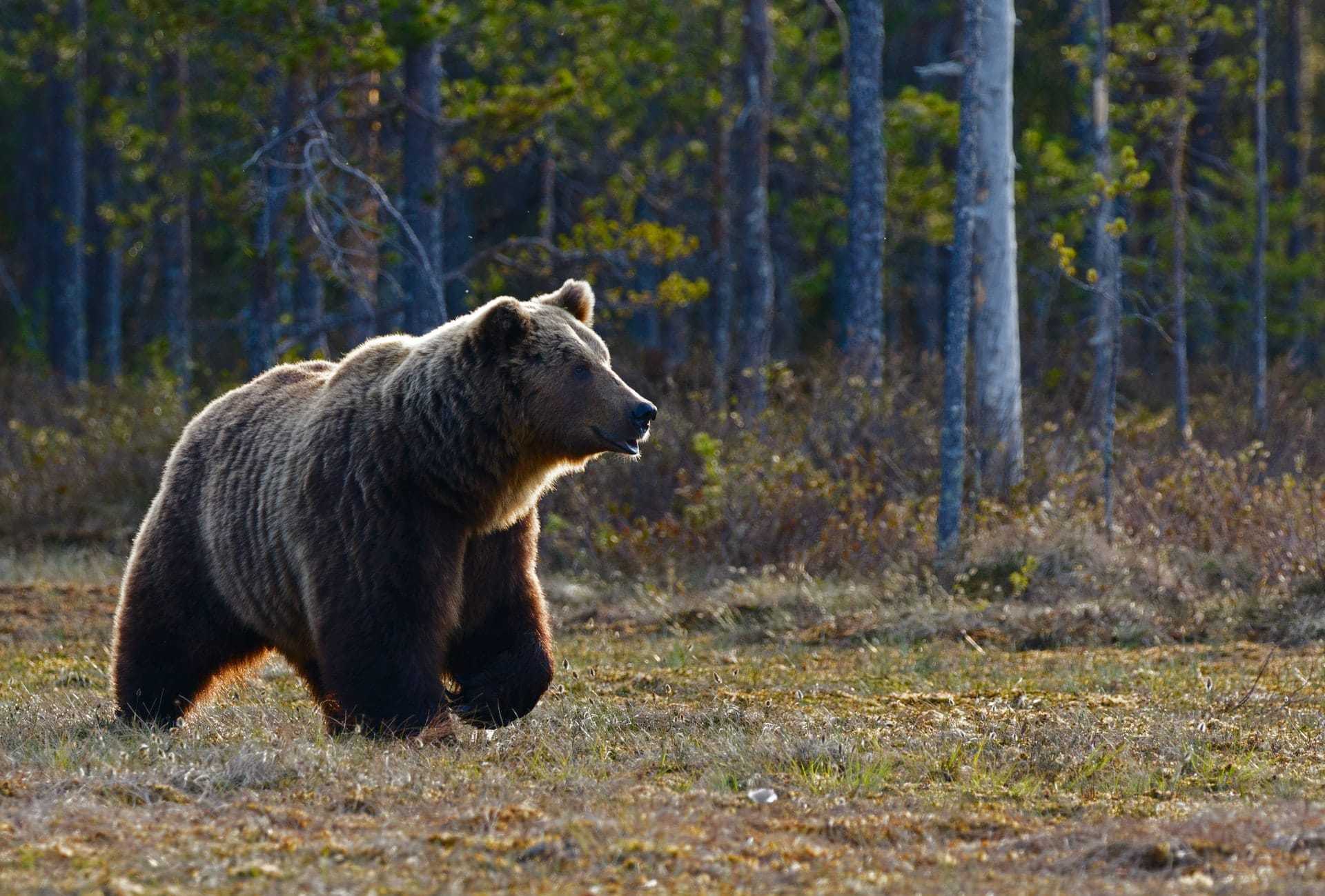 Bears in Krka National Park
Bears in the park
This national park has bears and you need to take the necessary precautions. Read the article on bears and seek information from local park authorities.