Kozara National Park
Pixabay License • Pixabay License • Pixabay License
Kozara National Park is a national park in Bosnia and Herzegovina that was proclaimed a protected national forest in 1967 by Josip Broz Tito. It is situated between the rivers Una, Sava, Sana and Vrbas, in the Republika Srpska entity of Bosnia and Herzegovina. These 33.75 square kilometers of dense forest and hilly meadows have earned the nickname 'Green Beauty of Krajina'.
Kozara is a popular hunting ground, with a large 180 square kilometers area of the park open to regulated hunting of deer, pheasants, foxes, boars, hares, and ducks.
A smaller part of the park is designated for nature lovers. Walking, hiking, biking and herb picking are among the many activities in Kozara.
Kozara was also a former battleground during World War II. The Partisans intimate knowledge of Bosnia's rough terrain gave them an advantage over the newly occupying Nazi Germans.
Getting there
The closest major city is Zagreb in Croatia. The drive from here is approximately 3 hours by car. However, by choosing this route you will have to cross the border between Croatia and Bosnia & Herzegovina. The alternative is to drive from Sarajevo. The drive from here is approximately 4 hours by car.
When to visit
The most popular seasons are spring, summer and fall. The national park has fewer visitors during winter. The national park is generally not as popular as some of the other national parks and you should therefore not worry too much about the number of visitors.
Map of Kozara National Park
Image gallery of Kozara National Park
Pixabay License •
Pixabay License •
Petar Milošević - CC BY-SA 4.0 •
Haraldharbinger - CC BY-SA 4.0 •
Sights in Kozara National Park
Some national parks contain more than just natural wonders. This list shows you some of the sights that are located in the national park. This includes museums, cathedrals, bridges, dams and much more.
Wildlife in Kozara National Park
These sections shows you some of the characteristic wildlife to the national park.
Mushroom hunting in Kozara National Park
There are plenty of mushrooms in the national park and some good edible species. Make sure you have permission to forage in a given area. You can check with local authorities whether you are allowed to forage mushrooms in a specific area. Mushrooms generally appear during summer and autumn.
Camping rules in Kozara National Park
Wild camping is generally not allowed. It is tolerated in some areas. Be sure to check with landowners or local authorities before you decide to wild camp anywhere in the national park.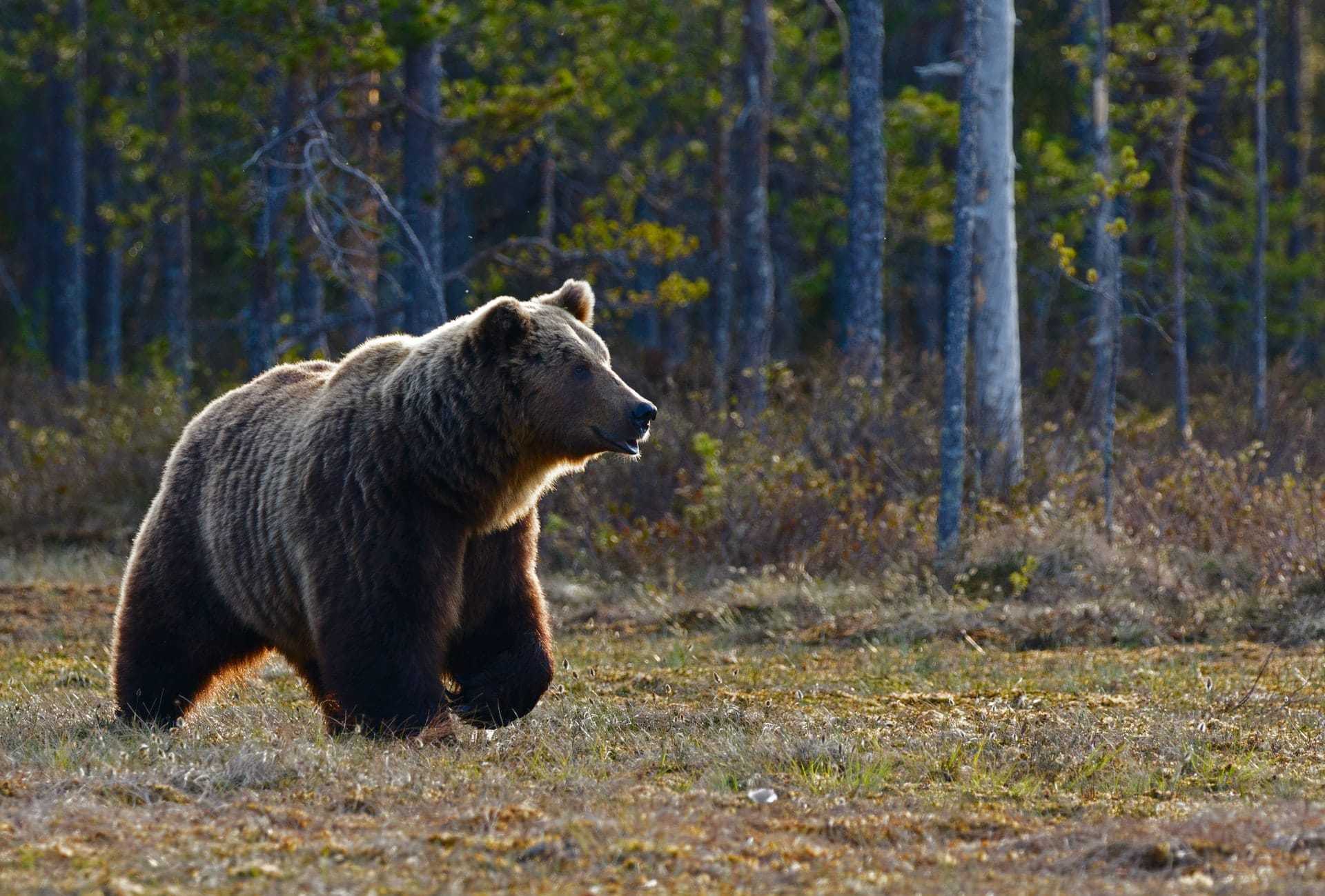 Bears in Kozara National Park
Few bears in the park
This national park has bears and you need to take the necessary precautions. It is however unlikely that you will come across a bear.