Gergeti Trinity Church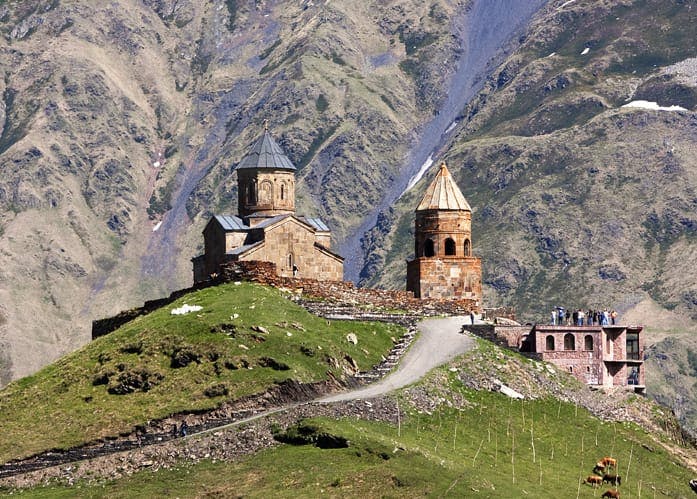 Gergeti Trinity Church is a popular name for Holy Trinity Church near the village of Gergeti in Georgia. The church is situated on the right bank of the river Chkheri (the left tributary of the river Terek), at an elevation of 2170 meters (7120 feet), under Mount Kazbek.
Map of Gergeti Trinity Church
Explore related sights
This park contains more interesting sights. Read more about them here.