Janita Top_Unsplash License • Janita Top_Unsplash License • null
The Hohe Tauern National Park is the largest national park in Austria and the Alps and one of the largest protected areas in Central Europe. It encompasses large parts of the central alpine main ridge of Austria's Eastern Alps in the area of ​​the Hohe Tauern between the sources of the Isel , Möll , Mur and Salzach and extends over 100 km from east to west and over 40 km from north to south. With an area of ​​over 1800 km², it is part of the Austrian federal states of Salzburg , Tyrol and Carinthia.
Characteristic of the Hohe Tauern National Park are extensive glacier fields (around 130 km²), glacial valleys with imposing valley heads, mighty alluvial and moor cones, alpine grass and shrub heaths, but also extensive forests with larch, spruce and stone pine.
The Hohe Tauern National Park has existed since 1981 and was the first national park in Austria .
Getting there
The national park is located just a 2 - 2 1/2 hour drive from Salzburg. You will be able to find tickets from most international airports in Europe to Salzburg. Public transport is available but it is easier to visit the park with a car. A car makes it easier to travel around inside the park and provides flexibility.
When to visit
There is something to do in every season of the national park. The winter is primarily dedicated to skiiers and there are plenty of slopes to try. During spring, summer and autumn, you can explore the park trails. The most popular season is during summer and during this time you will meet plenty of other visitors.
Map of Hohe Tauern National Park
Image gallery of Hohe Tauern National Park
Janita Top_Unsplash License •
null •
Paul Gilmore_Unsplash License •
Grosingerm_CC BY-SA 3.0 •
Grosingerm_CC BY-SA 3.0 •
Natural Sights
Most national parks have there own trademarks. This goes for both natural sights and man-made. This section will list any popular sights in nature.
Mountains in Hohe Tauern National Park
This section will list some of the famous peaks in the national park. Be sure to do proper research before venturing on to the high peaks.
Wildlife in Hohe Tauern National Park
These sections shows you some of the characteristic wildlife to the national park.
Mushroom hunting in Hohe Tauern National Park
The national park offers plenty of options for foraging. The forests are everywhere lower than the alpine altitude. You can find some of the good edible mushrooms in Europe. Make sure to check with the local authorities before foraging for mushrooms to see if you are allowed to do it in the specific area. Always avoid to hunt for mushrooms on private land.
Always make sure you are 100% of the mushroom id. There are plenty of poisonous mushrooms and you should make sure you know the different species growing in the area and their lookalikes.
Camping rules in Hohe Tauern National Park
Wild camping in national parks in Austria is prohibited. This goes for all protected areas including nature reserves. Wild camping is generally prohibited throughout the country. You should be aware that the individual provinces of Austria have different rules. Wild camping and bivouacking are tolerated in some areas. Make sure to get permission or check local regulation before wild camping.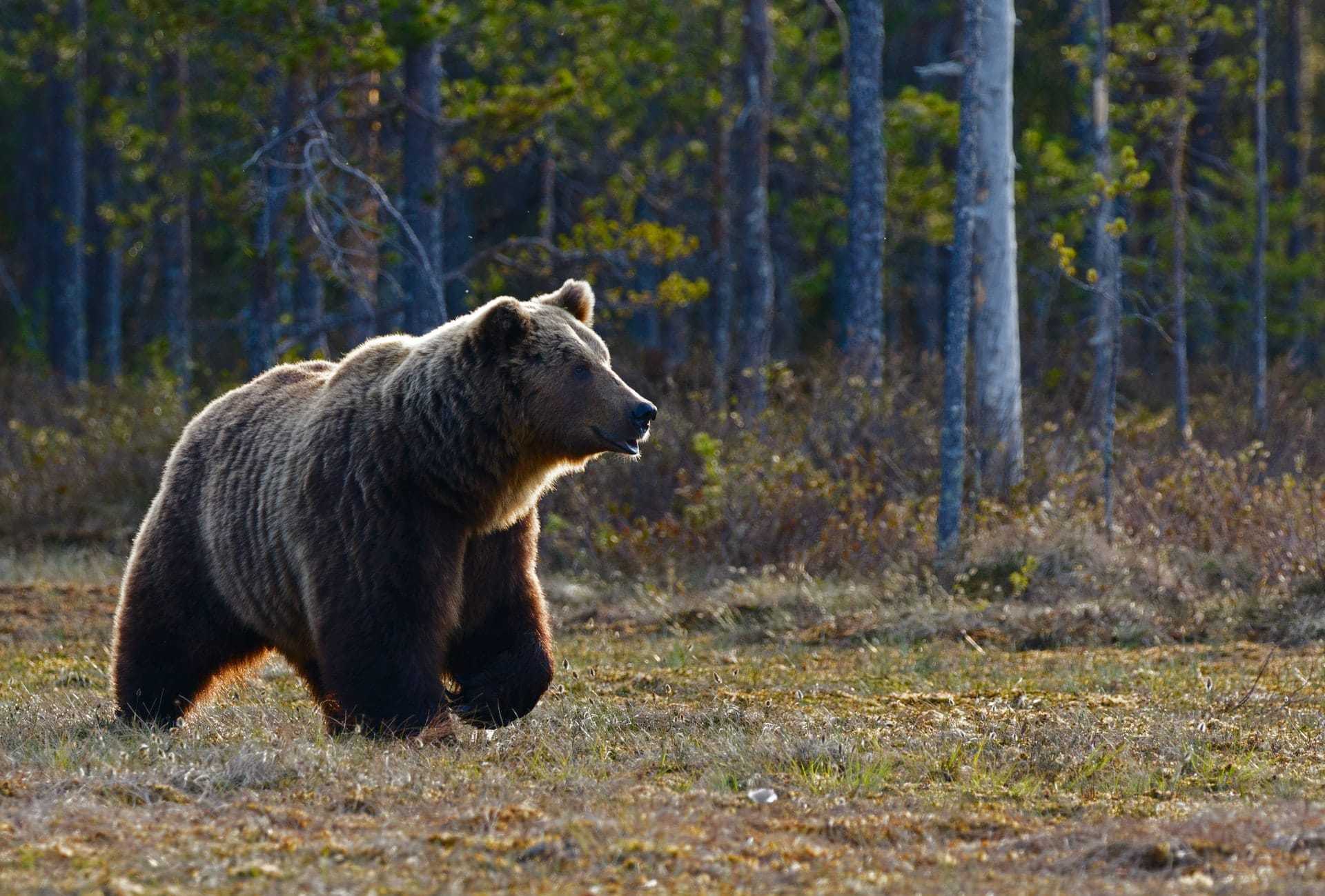 Bears in Hohe Tauern National Park
Few bears in the park
This national park has bears and you need to take the necessary precautions. It is however unlikely that you will come across a bear.