National Park Pavilion Gastatterboden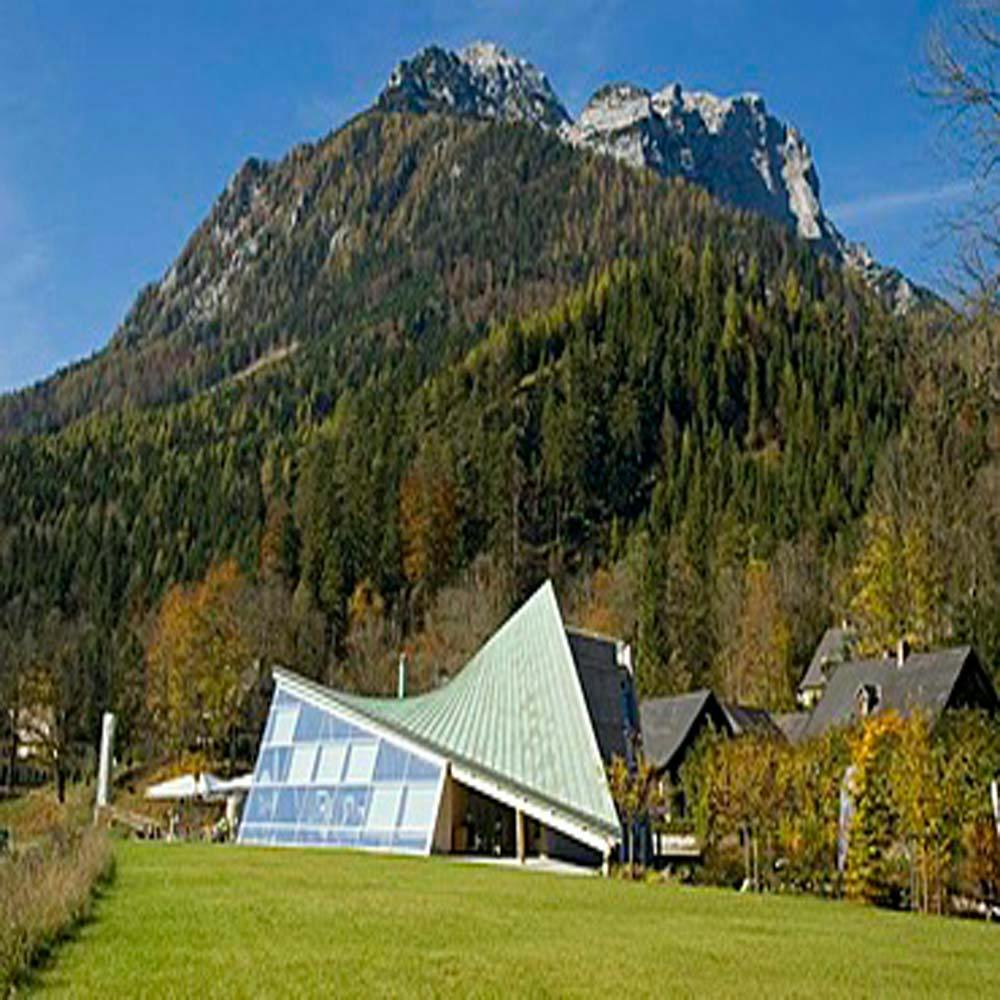 The building, which was completed in 2005, is located in Gstatterboden, is conveniently located on Ennstalbundesstraße, and is only a few minutes' walks from the train station. The forest garden camping site of the Styrian State Forests is also within walking distance. Due to its central location, the National Park Pavilion is the starting point for hikes to the Ennstalerhütte or the Buchsteinhaus and the popular Hochplatten mountain bike tour. The building houses a restaurant with a sun terrace and children's playground as well as an information point for the Gesäuse National Park with a small shop and the the Planspitze - Mountain of Contrasts exhibition.
Centre Details
Opening Hours
Beginning of May to the end of October: Tuesday to Sunday, 10:00 a.m. to 6:00 p.m.
Map of National Park Pavilion Gastatterboden