Remih_CC BY-SA 3.0 • Ashtyn westrum_Public Domain • null
Écrins National Park (French: Parc national des Écrins, pronounced) is one of the ten French national parks. It is located in the south-eastern part of France in the Dauphiné Alps south of Grenoble and north of Gap, shared between the départements of Isère and Hautes-Alpes. It rises up to 4,102 m (13,458 ft) at the Barre des Ecrins and covers 918 km2 (354 sq mi) of high mountain areas, with high peaks, glacier fields, glacier valleys, alpine pastures, subalpine woodlands and lakes. Its borders mostly correspond to these of the Massif des Ecrins, delimited by the main valleys of rivers Drac, Romanche and Durance (with its Guisane dependency). It attracts up to 800,000 tourists each year. The park has been awarded the European Diploma of Protected Areas.
Getting there
Come to the Ecrins
The Ecrins National Park is located inside a "triangle" with Briançon to the north-east, Gap to the south and Le Bourg d'Oisans to the north-west. The seven valleys of the park are accessible by car, it is also possible to get there by train and bus (depending on the valley).
By train
There are train stations in Grenoble, Gap, Embrun, Mont-Dauphin, L'Argentière-la-Bessée and Briançon. Check the latest departures online for more information.
By bus
You need to catch a bus to Briançon. You can do this from both Marseille and Grenoble. Check the national railroad websites for more information on specific departures.
By car
A car is one of the best options for exploring the national park. There are plenty of places to park for some great hikes and beautiful views. You can set your GPS for Briançon. This is the nearest city and a good spot for planning a visit to the national park.
By plane
The closest airport is located in Grenoble. However, not all airlines have routes going to Grenoble. You have a better chance at catching a plane to Marseille airport if you are travelling international routes. You will need some additional transport from both airports to get to the national park.
When to visit
In summer the Ecrins National Park draws outdoor enthusiasts from across France and beyond. Hike the Tour des Ecrins, mountain bike high altitude terrain, take on the 4000 m Barre des Ecrins. Mountain resorts like Orcières, Embrun, La Grave and Le Bourg d'Oisans are geared up to make sure the hyper-active need never pause, and have an unforgettable active holiday.
Map of Écrins National Park
Image gallery of Écrins National Park
Ashtyn westrum_Public Domain •
null •
Unsplash License •
Sights in Écrins National Park
Some national parks contain more than just natural wonders. This list shows you some of the sights that are located in the national park. This includes museums, cathedrals, bridges, dams and much more.
Visitor/Information centres in Écrins National Park
Most national parks have an associated visitor centre to help visitors. They are usually open most of the year but some close in the off-season. You will often be able to find information on all the activities in the national park. A visit to the visitor centre is often recommended before venturing into the park.
Cabins & Shelters
This section lists some of the cabins and shelters for the national park. They can be great places to stay for the experience or as overnight stays on hikes.
Natural Sights
Most national parks have there own trademarks. This goes for both natural sights and man-made. This section will list any popular sights in nature.
Mountains in Écrins National Park
This section will list some of the famous peaks in the national park. Be sure to do proper research before venturing on to the high peaks.
Wildlife in Écrins National Park
These sections shows you some of the characteristic wildlife to the national park.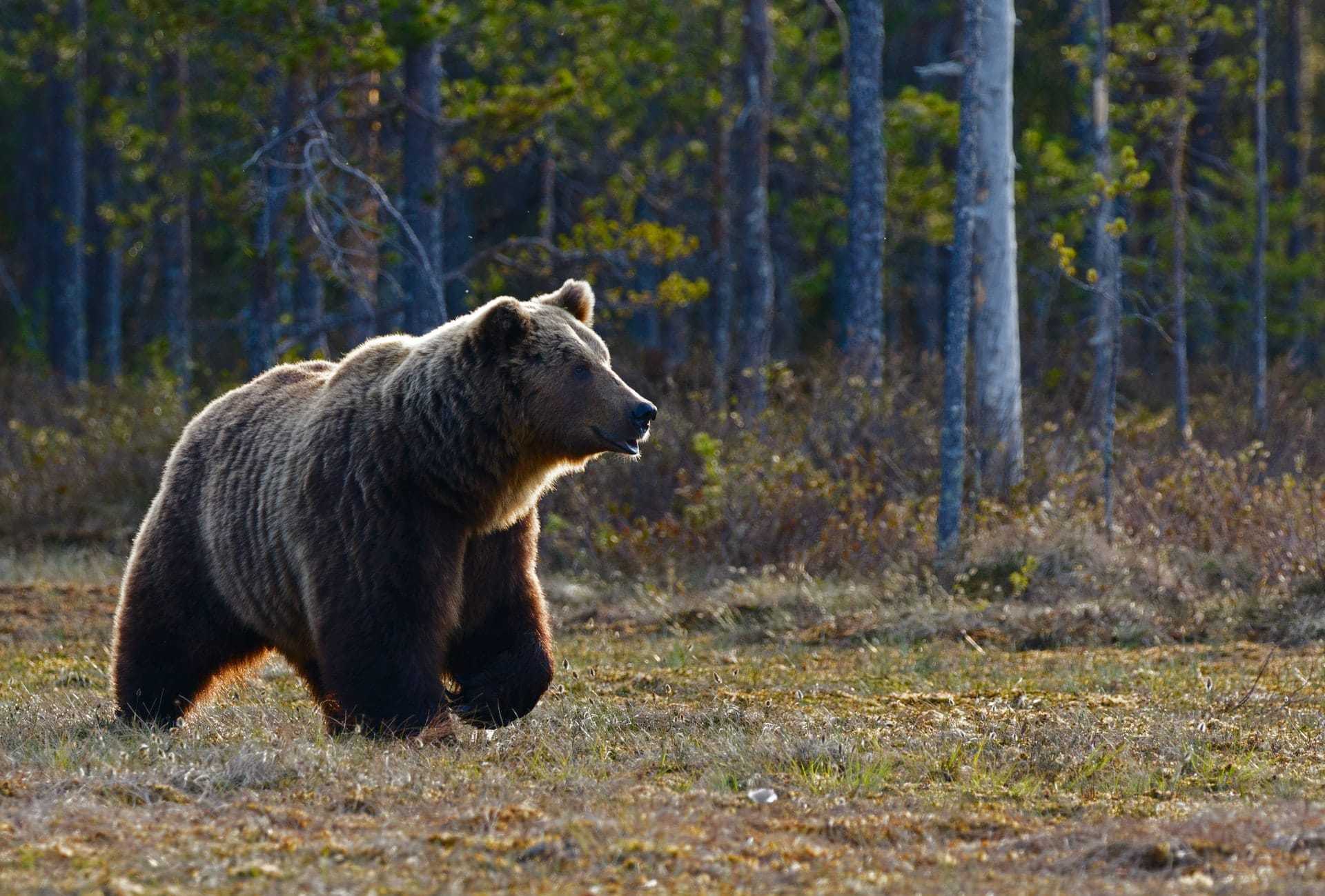 Bears in Écrins National Park
Few bears in the park
This national park has bears and you need to take the necessary precautions. It is however unlikely that you will come across a bear.