Dajti National Park
philippe.hemmel - CC BY 2.0 • Edvini - CC BY-SA 4.0 • TorbjørnS - CC 4.0
Dajti National Park is a national park established in 1966 in central Albania, spanning an area of 293.84 km2 (113.45 sq mi) since 2006. The park is 40 km (25 mi) east of the Adriatic Sea and 26 km (16 mi) east of Tirana. The area is under shared jurisdiction between Albanian Agency of Protected Areas (AKZM) and Tirana Municipality Parks and Recreation Agency (APR). It is adjacent to Shtamë Pass National Park to the northwest, Kraste-Verjon Protected Landscape to the west, and Mali me Gropa-Bizë-Martanesh Protected Landscape to the east. The park is marked by an extremely fragmented, rugged topography which creates favourable conditions for a great diversity of ecosystems and biodiversity.
The International Union for Conservation of Nature (IUCN) has listed the park as Category II. The park has been recognised as an Important Plant Area of international importance by Plantlife.
In 2019, the new Dajti Mt National Park tourist information centre was opened, located near the TV and Radio towers along SH47 road in Fushe Dajt.
The area is known for Dajti Ekspres Cable Car and Adventure Park in addition to the area's long standing traditional restaurants serving local dishes according to the slow food tradition.
Getting there
The national park is located right next to Tirana. It is by far the most accessible national park in Albania. Tirana has the largest international airport in Albania and most flights from Europe will fly to Tirana. You will be able to get to the cable car with public transport or with a rented car. The cable car makes it a lot easier to explore the national park without planning multi-day itineraries.
When to visit
The national park is located so close to Tirana that it's well suited for single day trips. Because of this, you can visit it in any season. It might be snowy in winter and should therefore be prepared for cold weather. The most popular season is summer and there will be plenty of visitors on the mountain.
Map of Dajti National Park
Image gallery of Dajti National Park
Edvini - CC BY-SA 4.0 •
TorbjørnS - CC 4.0 •
Visitor/Information centres in Dajti National Park
Most national parks have an associated visitor centre to help visitors. They are usually open most of the year but some close in the off-season. You will often be able to find information on all the activities in the national park. A visit to the visitor centre is often recommended before venturing into the park.
Mountains in Dajti National Park
This section will list some of the famous peaks in the national park. Be sure to do proper research before venturing on to the high peaks.
Activities in Dajti National Park
This section will list some of the popular activities in the national park. They range from demanding to family type activities.
Wildlife in Dajti National Park
These sections shows you some of the characteristic wildlife to the national park.
Mushroom hunting in Dajti National Park
You won't be able to find any specific indications on what's allowed in terms of foraging mushrooms in Dajti National Park. Usually, the rules indicate only to forage in specific areas. You should speak to the local authorities before foraging anything.
Camping rules in Dajti National Park
The national park itself is not very big and most of the the mountain is covered in forest. The best and most frequent camping options is at the foot of the mountain range. You will be able to find camping spots that provide a great starting place for exploring the national park.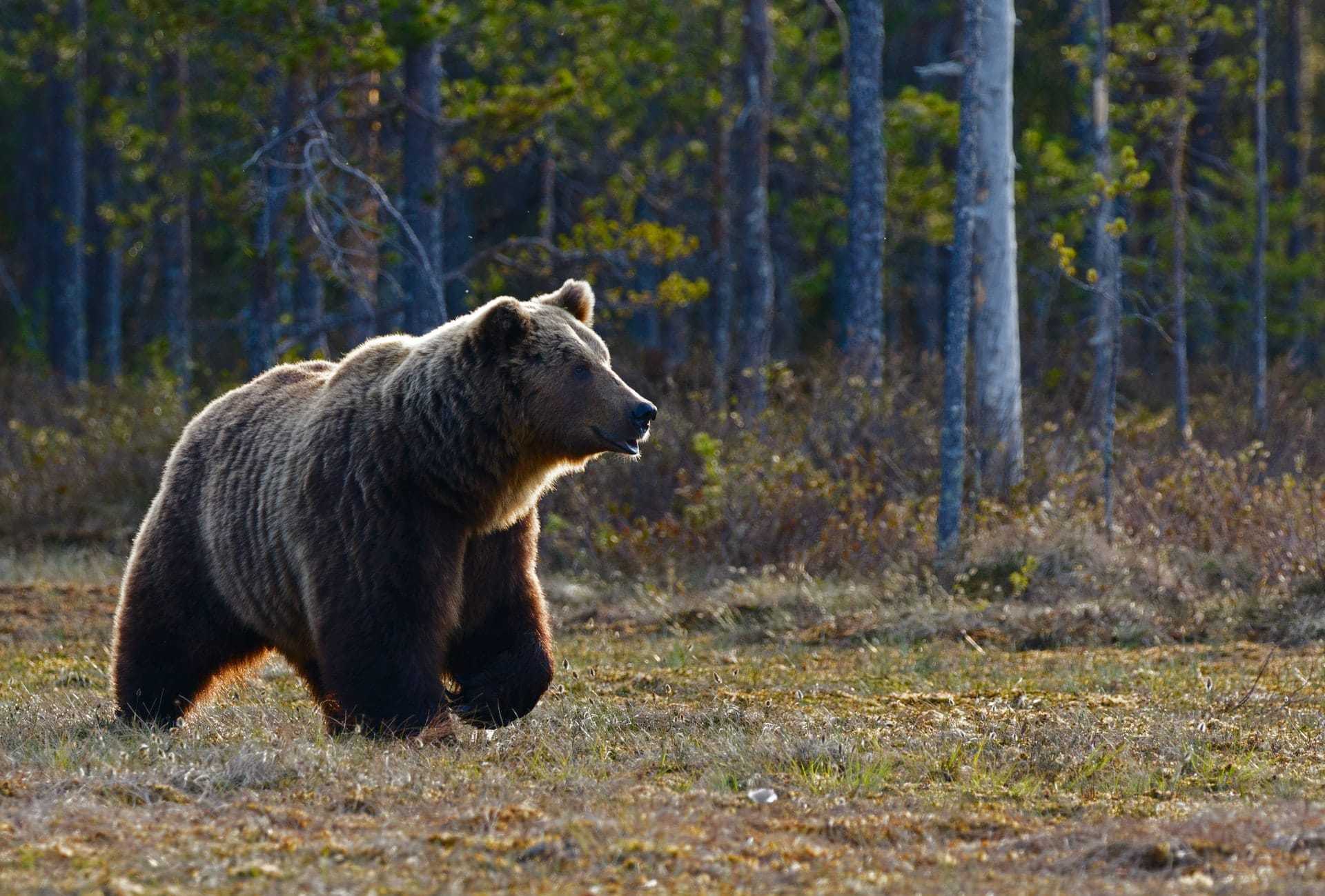 Bears in Dajti National Park
Few bears in the park
This national park has bears and you need to take the necessary precautions. It is however unlikely that you will come across a bear.