Borjomi-Kharagauli National Park
Unsplash License • Unsplash License • Unsplash License
The Borjomi-Kharagauli National Park is a protected area in central Georgia, in Samtskhe-Javakheti situated in the Lesser Caucasus, southwest to the nation's capital of Tbilisi. Its ecoregion is that of the Caucasus mixed forests.
One of the largest national parks in Georgia, Borjomi-Kharagauli National Park includes six municipalities - Borjomi, Kharagauli, Akhaltsikhe, Adigeni, Khashuri and Baghdati - stretching from the resort of Borjomi to the town of Kharagauli. Together with adjacent Borjomi Nature Reserve, the total area is 851 square kilometres, i.e. more than 1 % of the total territory of Georgia. The park was founded in 1995 and officially inaugurated in 2001.
Its particular uniqueness is diversity of geographical and ecological zones, landscapes, historical monuments and rich flora and fauna. The park has rapidly developing tourist infrastructure.
Getting there
The drive to the national park is not far from Tbilisi. Most larger international airports in Europe have flights to Tbilisi and you can go from there. The easiest way to reach the park is to go by car. The drive is around 2 hours and 45 minutes depending on traffic.
When to visit
The most popular time to visit the park is during the warmer months. These typically include spring, summer and autumn. Winter gets very cold and you should properly prepare if visiting during this season. The national park generally becomes much more difficult to reach during winter.
Map of Borjomi-Kharagauli National Park
Image gallery of Borjomi-Kharagauli National Park
Unsplash License •
Unsplash License •
Unsplash License •
Unsplash License •
Visitor/Information centres in Borjomi-Kharagauli National Park
Most national parks have an associated visitor centre to help visitors. They are usually open most of the year but some close in the off-season. You will often be able to find information on all the activities in the national park. A visit to the visitor centre is often recommended before venturing into the park.
Wildlife in Borjomi-Kharagauli National Park
These sections shows you some of the characteristic wildlife to the national park.
Mushroom hunting in Borjomi-Kharagauli National Park
Mushroom hunting is popular in the region and you will se plenty of locals foraging. There is not a lot of available information on mushroom hunting in Georgia and you should therefore speak to local authorities about your plans to forage. National parks often have more restrictions than other areas as they are protected.
Be sure get a local guide or familiarize yourself with the mushrooms in the region.
Camping rules in Borjomi-Kharagauli National Park
Wild camping is legal and it is a popular activity in Georgia. There are plenty of remote places to wild camp with beautiful surroundings. Be sure to check with local authorities regarding the specific area in which you are looking to wild camp. They will be able to tell you more about the local area and wildlife. Always make sure to leave no trace when camping.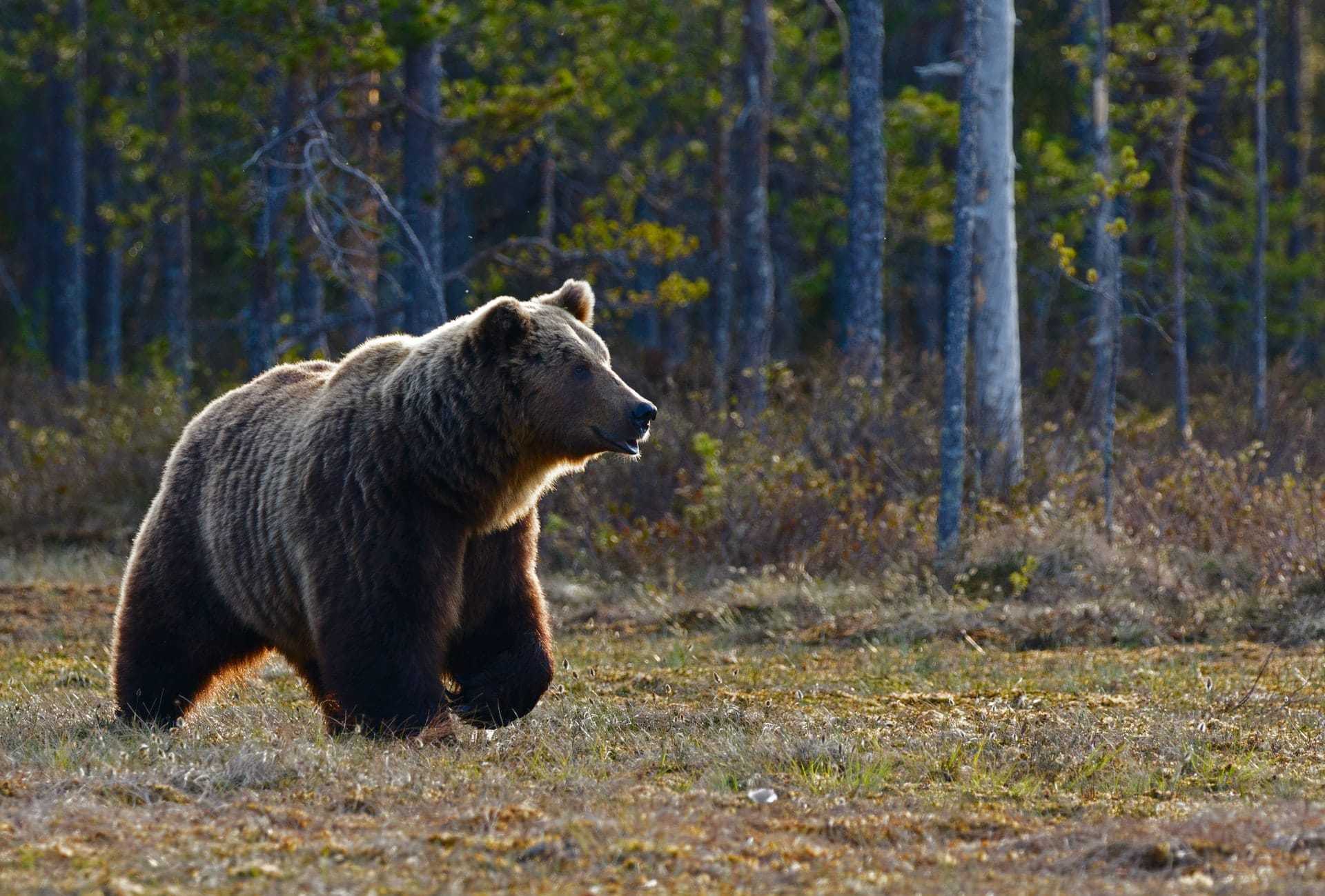 Bears in Borjomi-Kharagauli National Park
Few bears in the park
This national park has bears and you need to take the necessary precautions. It is however unlikely that you will come across a bear.