Pixabay License • Hugo.arg - CC BY-SA 3.0 • Wojsyl - CC BY-SA 3.0
Aukštaitija National Park is a national park in north-eastern Lithuania, about 100 km north of Vilnius. Established in 1974, it is the oldest of the five national parks in Lithuania. At first it was named Lithuanian SSR National Park to emphasize that it was the first such park in the republic. In 1991 four other parks were established and were named after ethnographic regions of Lithuania. The park was renamed after Aukštaitija.
The park covers 410.56 km². Ignalina district municipality controls about 50% of the area. Utena and Švenčionys district municipalities control 25%. Strictly protected areas occupy 2.1%. One can enter this territory only accompanied by a park employee. More than 70 percent of its area is covered by woods. 80 percent of woods are pine stands, some reaching 200 years old.
Sixty-four species of plant, eight species of fungus and 48 species of bird found in the park are included in Lithuania's Red book. The park is famous for its biodiversity: 59% of all plant species in Lithuania can be found in the park, which covers less than 1% of Lithuania.
Getting there
Lithuania is not a large country and the distances are therefore fairly short. The drive from the capital Vilnius is only around 1 hour and 30 minutes. The easiest way to get there is to drive with your own car. Another option is to drive from Kaunas. The drive is longer and will take you around 2 hours and 30 minutes.
When to visit
The national park is located very close to the major cities and it is therefore very accessible throughout the year. The most popular season is summer and there are plenty of visitors during this time. Be aware that winter can get quite cold and you should expect snow during cold winters.
Map of Aukštaitija National Park
Image gallery of Aukštaitija National Park
Hugo.arg - CC BY-SA 3.0 •
Wojsyl - CC BY-SA 3.0 •
Visitor/Information centres in Aukštaitija National Park
Most national parks have an associated visitor centre to help visitors. They are usually open most of the year but some close in the off-season. You will often be able to find information on all the activities in the national park. A visit to the visitor centre is often recommended before venturing into the park.
Wildlife in Aukštaitija National Park
These sections shows you some of the characteristic wildlife to the national park.
Mushroom hunting in Aukštaitija National Park
Mushroom hunting is generally very popular in the Baltic region. The most popular season is late summer and fall and the locals flock to the forests to hunt for edible mushrooms. Be aware that some parts of national parks are considered restricted areas and you cannot forage in these areas. Make sure to check with local authorities before going foraging.
Camping rules in Aukštaitija National Park
Wild camping is generally allowed in the Baltic region and you will therefore be able to find plenty of places to pitch your tent. There are some restricted areas of national parks and you should make sure not to camp in these. Make sure to run your plans by the local authorities.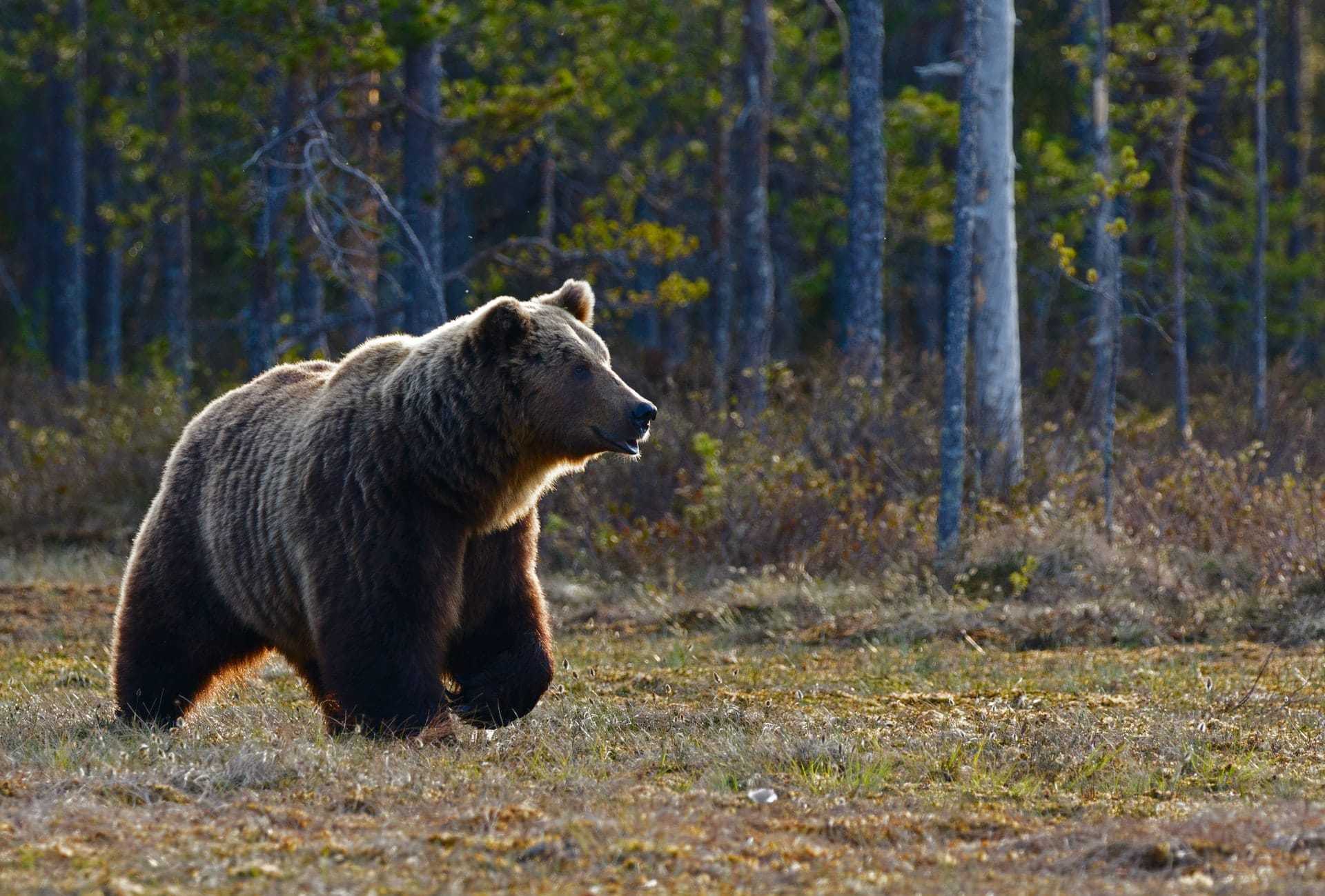 Bears in Aukštaitija National Park
No bears in the park
This national park has no bears and you do not need to take precautions.