Ivo Kruusamägi - CC BY-SA 4.0 • Ivar Leidus - CC BY-SA 4.0 • Ulvar Käärt - CC BY-SA 4.0
Alutaguse National Park is a national park in Eastern Estonia. The park was established in 2018.
The park lies mostly on Alutaguse Lowland. This region is chararacterized by sparse settlement density and high percentages of natural landscapes. Roughly, 54% of the park is under bogs, and 42% is under forested landscapes.
Many rare species are living in the park, including flying squirrel, willow grouse, and black stork.
Getting there
The best way to reach the national park is to go by car. The drive from Tallinn is about 2 hours. There are plenty of flights to Tallinn from most international European airports.
When to visit
The most popular seasons are the warmer ones. The park is especially popular during summer. You can visit the park in all seasons
Map of Alutaguse National Park
Image gallery of Alutaguse National Park
Ivar Leidus - CC BY-SA 4.0 •
Ulvar Käärt - CC BY-SA 4.0 •
Visitor/Information centres in Alutaguse National Park
Most national parks have an associated visitor centre to help visitors. They are usually open most of the year but some close in the off-season. You will often be able to find information on all the activities in the national park. A visit to the visitor centre is often recommended before venturing into the park.
Wildlife in Alutaguse National Park
These sections shows you some of the characteristic wildlife to the national park.
Mushroom hunting in Alutaguse National Park
Mushroom hunting is very popular with the local population in Estonia. Much of the land is covered in forests and this is perfect for mushroom growth. There are generally good options for mushroom foraging and there are plenty of places where it is allowed. National parks often have a separate status and you should therefore check with local authorities before foraging.
Camping rules in Alutaguse National Park
Estonia has Everyman's Right and therefore you are allowed to camp in many places. However, in the national park you should stick to the designated areas.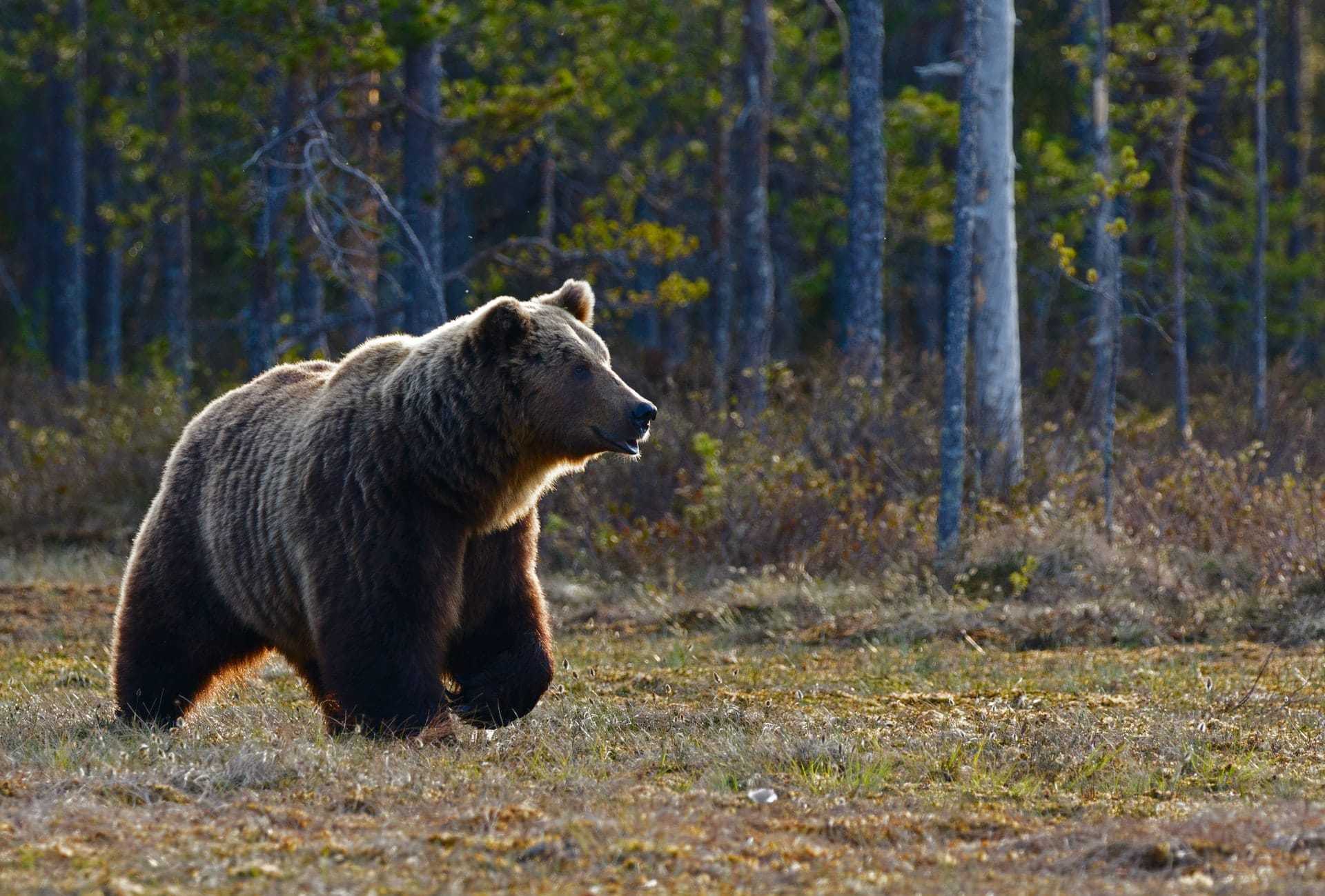 Bears in Alutaguse National Park
Bears in the park
This national park has bears and you need to take the necessary precautions. Read the article on bears and seek information from local park authorities.