Algeti National Park
Arkaitz1974 - CC BY-SA 4.0 • Arkaitz1974 - CC BY-SA 4.0 • Arkaitz1974 - CC BY-SA 4.0
The Algeti National Park is a protected area in Georgia, in the southeast of the country. It lies in the region of Kvemo Kartli, within the Municipality of Tetritsqaro, some 60 km southwest of the nation's capital, Tbilisi.
The Algeti National Park stretches along the upper Algeti valley at the woody southern slopes of the eastern Trialeti Range, with the highest point being Mount Kldekari at 2,000 m above sea level. The park was founded under the Soviet government in 1965 as a state reserve to protect the easternmost limits of the Caucasian Spruce and Nordmann Fir. In 2007, it was reorganized into a national park.
Getting there
One of the more accessible national parks in the country. The easiest way to reach the national park is to drive by car. The drive will take you approximately 2 hours from Tbilisi.
When to visit
The national park is most popular during the warmer seasons. You should be properly prepared if you visit during winter. The temperatures drop below freezing and you will therefore need the right gear to visit the park.
Map of Algeti National Park
Image gallery of Algeti National Park
Arkaitz1974 - CC BY-SA 4.0 •
Arkaitz1974 - CC BY-SA 4.0 •
Arkaitz1974 - CC BY-SA 4.0 •
Visitor/Information centres in Algeti National Park
Most national parks have an associated visitor centre to help visitors. They are usually open most of the year but some close in the off-season. You will often be able to find information on all the activities in the national park. A visit to the visitor centre is often recommended before venturing into the park.
Wildlife in Algeti National Park
These sections shows you some of the characteristic wildlife to the national park.
Mushroom hunting in Algeti National Park
Mushroom hunting is popular in the region and you will se plenty of locals foraging. There is not a lot of available information on mushroom hunting in Georgia and you should therefore speak to local authorities about your plans to forage. National parks often have more restrictions than other areas as they are protected.
Be sure get a local guide or familiarize yourself with the mushrooms in the region.
Camping rules in Algeti National Park
Wild camping is legal and it is a popular activity in Georgia. There are plenty of remote places to wild camp with beautiful surroundings. Be sure to check with local authorities regarding the specific area in which you are looking to wild camp. They will be able to tell you more about the local area and wildlife. Always make sure to leave no trace when camping.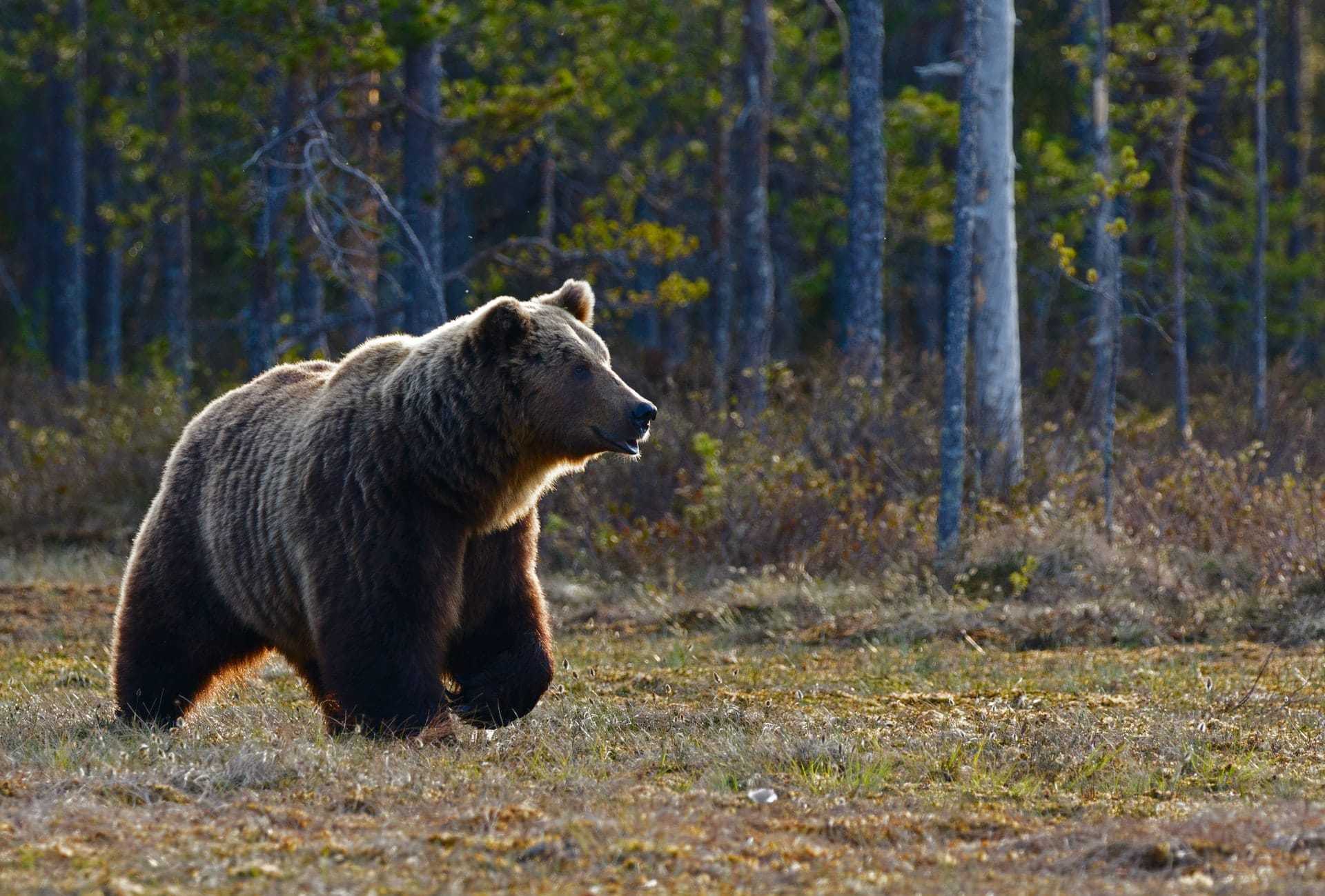 Bears in Algeti National Park
Few bears in the park
This national park has bears and you need to take the necessary precautions. It is however unlikely that you will come across a bear.